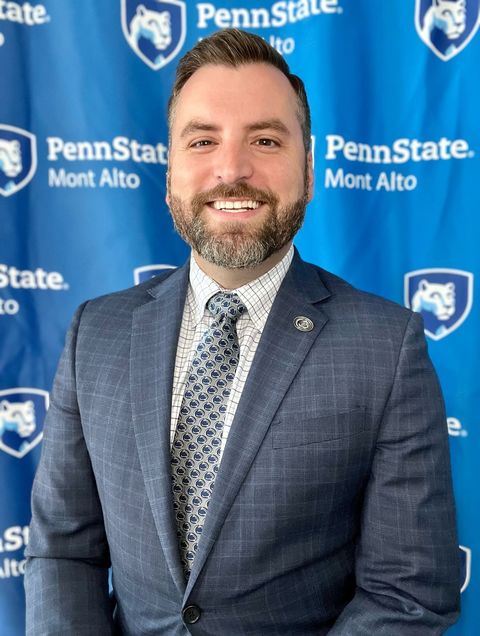 Penn State Mont Alto | 1 Campus Drive | Mont Alto, PA 17237
Biography

Barrett W. Scroggs

Degrees

Ph.D., Life-Span Human Development, Kansas State University, 2018
M.A., Drama Therapy, Kansas State University, 2015
B.S.Ed., Theatre Education, Columbus State University, 2010

Courses Taught

HDFS 129: Introduction to Human Development and Family Studies
HDFS 239: Adolescent Development
HDFS 254N: Reading Our Lives: Understanding Diversity and Human Development Through Memoirs
HDFS 433: Developmental Transition to Adulthood
HDFS 497: Identity Development
PSYCH 412: Adolescence

Faculty Scholarly Activities

Lawson, D. R., Scroggs, B., Vennum, A. (In press). The Effect of Parental Warmth during Adolescence on Later Income and Subjective Well-being: Comparing Sexual Minority and Heterosexual Young Adults. Journal of Financial Counseling and Planning.
Scroggs, B., & Faflick, N. (2019). Lesbian, gay, and bisexual religiosity across the lifespan: Associations with group identification and identity salience. Journal of Gay and Lesbian Social Services.
Scroggs, B., Madrigal, R., & Faflick, N. (2019). Adolescent sexual guilt and the development of self-esteem during the transition to adulthood: The moderating effect of race. Sexuality and Culture 23(2), 641-656.
Scroggs, B., Miller, J., & Stanfield, H. (2018). Identity development and reconciliation of religious identities in gender and sexual minority emerging adults. Journal for the Scientific Study of Religion, 57(3). 604-615.
Scroggs, B., Bailey, S., & Fees, B. (2016). The impact of participation in creative drama on empathy levels during Emerging Adulthood. Drama Therapy Review, 2(2). 211-221.
Research Interests

LGBTQ individualsReligiosityGroup identificationSexual guiltAdolescenceEmerging adulthoodSelf-esteemIdentity developmentQuantitative methods
Publications

Adolescent sexual guilt and the development of self-esteem during the transition to adulthood: The moderating effect of race., Sexuality and Culture - June, 2019

Lesbian, gay, and bisexual religiosity across the life span: Associations with group identification and identity salience, Journal of Gay and Lesbian Social Services - January (1st Quarter/Winter), 2019

Identity development and reconciliation of religious identities in gender and sexual minority emerging adults. , Journal for the Scientific Study of Religion - September, 2018

The impact of participation in creative drama on empathy levels in emerging adulthood: A pilot study, Drama Therapy Review - October (4th Quarter/Autumn), 2016
Education

Ph D, Life-Span Human Development, Kansas State University

MA, Drama Therapy, Kansas State University

BS, Theatre Education, Columbus State University