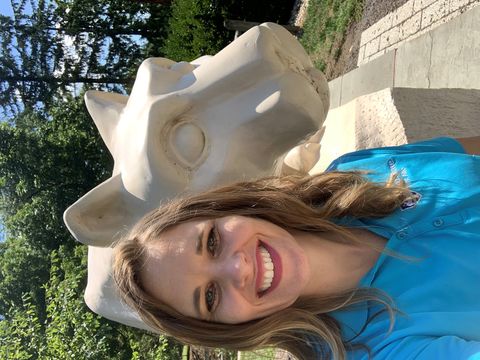 Assistant Teaching Professor
Penn State Mont Alto | 1 Campus Drive | Mont Alto, PA 17237
Biography

Kendra M. Wolgast

Degrees

MBA, Business Administration, William Woods University, 2003
BS, Business Administration, Shawnee State University, 1999
AAS, Management/Marketing, Shawnee State University, 1997

Courses Taught

BBH 148: Coping with College
CAS 126: Developmental Listening
CI 200: Peer Tutoring
CI 210: Small Group Tutoring
CNED 200: Peer Mentoring
MKTG 220: Introduction to Selling Techniques
MKTG 301W: Principles of Marketing
MKTG 342: Marketing Research
PSU 008: University College 1st-Yr Seminar

Faculty Scholarly Activities

Wolgast, K. (2018) "In the Weeds: After the Accommodation Meeting," Post-secondary Disability Training Institute (PTI), University of Connecticut, Baltimore, MD.
Wolgast, K. (2017) "Campus Collaborative Initiative: Brains & Games," PA/NJ CRLA Annual Spring Conference, Princeton University, Princeton, NJ.
Wolgast, K. (2016) "Your Learning Center's Marketing Plan," 49th Annual CRLA Conference, College Reading & Learning Association, Louisville, KY.
Wolgast, K. (2015). "You Have Time; Use it Wisely!," Learning Specialist Association of Canada, University of Guelph, Guelph, Canada.
Wolgast, K. (2013) "Jumping Into the First Year of College With a Fully Integrated Program," 26th International Conference on the First Year Experience, University of South Carolina, Waikoloa, HI.
Publications

Changing the Time Management Culture on Campus - November, 2015
Education

MBA, Business Administration, William Woods University

BS, Business Administration , Shawnee State University

Other, Business Management , Shawnee State University