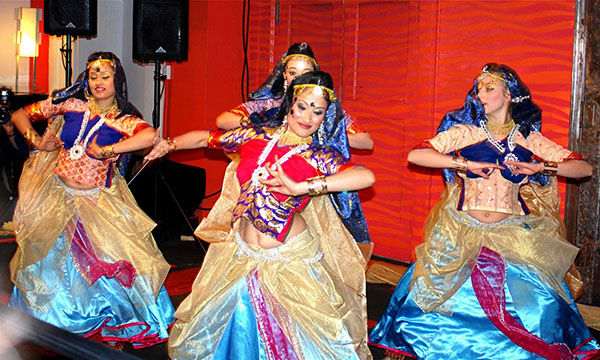 MONT ALTO, Pa. — The Penn State Mont Alto International and Intercultural Programs Office invites the public to experience authentic performances from a variety of world cultures this spring. An array of dance and entertainment events will be held from 4:30 to 5:30 p.m. in the General Studies Auditorium on the Mont Alto campus. They are open to the public and free of charge. Light refreshments will be served.

March 16 — New Generation Bollywood Dance Company with Sonalee Vyas will perform traditional and contemporary East Indian "Bollywood" dance styles. This dance company is one of the most requested campus attractions in the Mid-Atlantic region. "Bollywood" is the informal term popularly used for the Hindi-language film industry based in Mumbai, India.

March 30 — Taikoza-East Winds Ensemble, a Japanese Taiko drum and dance group, will perform using large, barrel-like drums that fill the air with the sound of rolling thunder, while also incorporating bamboo flutes and a string instrument. The Taikoza drums are 3 feet in diameter and weigh up to 170 pounds.

April 15 — Barleyjuice Irish Trio band members Kyf Brewer, Keith Swanson and Alice Quirk will perform Pan-Celtic acoustic rock. Formed in 1998, the group performs traditional Irish and Scottish songs in a pop/rock fashion and is considered one of the most beloved campus attractions in the country.

April 19 — The Mosaic Dance Theatre Company (MDTC) will perform Middle Eastern music and dance. Founded by Morgiana Celeste Varricchio, MDTC is a New York City-based Middle Eastern music and dance troupe known for its artistic and authentic performances of both original and traditional dances designed to promote the cultural integrity of the Middle Eastern art form.

April 26 — Mana Polynesia, led by its artistic director, Chief Koko of Aiolupotea, will perform an array of traditional and contemporary South Pacific dances from Hawaii and other "paradise" islands of the Polynesian triangle, including Tonga, Tahiti, New Zealand, Fiji and Samoa. The dances will be accompanied by precision drummers and colorful native costumes. The performance features the Samoan flaming "fire knife dance" as seen recently on The Discovery Channel's "The Big Blue Marble."

For more information about these events, contact Debra Collins, director of public relations and marketing, at [email protected] or 717-749-6112.