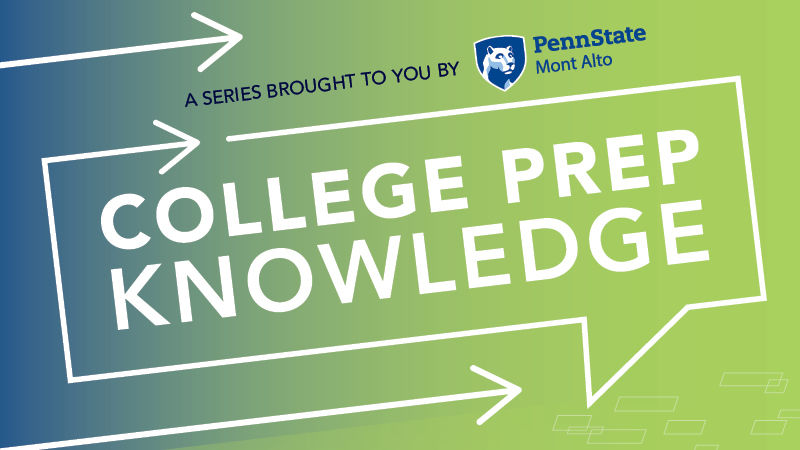 MONT ALTO, Pa. — College is a big life shift for students and families and one that is fraught with questions. To help with the transition from high school to college, Penn State Mont Alto is hosting College Prep Knowledge — a virtual summer series of question-and-answer sessions covering the questions most often asked by students and families.
The summer 2021 sessions, offered monthly, will each be hosted by a Penn State subject-matter expert. The sessions will cover Paying for College, Managing College Life, Commuting and Still Embracing Your College Experience, and Academic Support Services.
The sessions are open to all community members, regardless of where a student is in the college search process or what schools a student is applying to or plans to attend. Answers provided will be general and designed to give students and families the information they need to know what questions to ask of their school and where to look for answers.
College Prep Knowledge is free and open to all community members, but advance registration is needed to receive the Zoom webinar information. The complete calendar of sessions is available on the Mont Alto website.