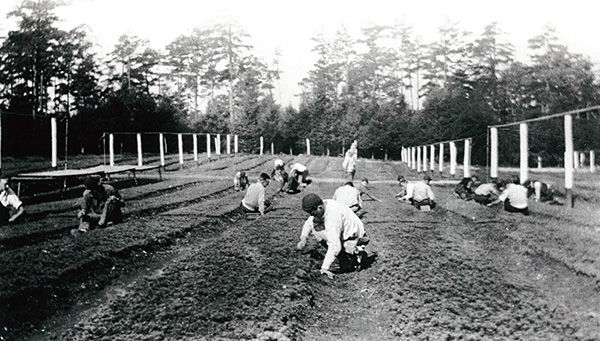 MONT ALTO, Pa. — While National Arbor Day is celebrated on the last Friday in April, members of the Penn State Mont Alto community think every day is Arbor Day.

Remaining true to its roots, on April 24 the Mont Alto campus will host its "Every Day is Arbor Day" spring event bringing students, faculty, staff and alumni together to plant trees and work in the Penn State Mont Alto Arboretum.

The Mont Alto campus was originally founded to train men for service in the state forests by Joseph Rothrock, an explorer, botanist and medical doctor. In May 1903, the Pennsylvania State Forest Academy was formally established by Samuel W. Pennypacker, governor of Pennsylvania, as one of the first forestry schools in the nation.

On Arbor Day in 1905, the academy's first administrator, George Wirt, sent students searching for native tree species not found on campus. They returned more than 400 specimens (30 species) to the campus that day, and so began the arboretum at Mont Alto.

Today, Penn State Mont Alto hosts several Arbor Day events throughout the year to celebrate and care for the Arboretum, which now contains more than 924 trees, 71 genera and 180 species. It is a living, historic collection and outdoor classroom that exists to promote the aesthetic, educational and research values of woody plants for present and future generations.