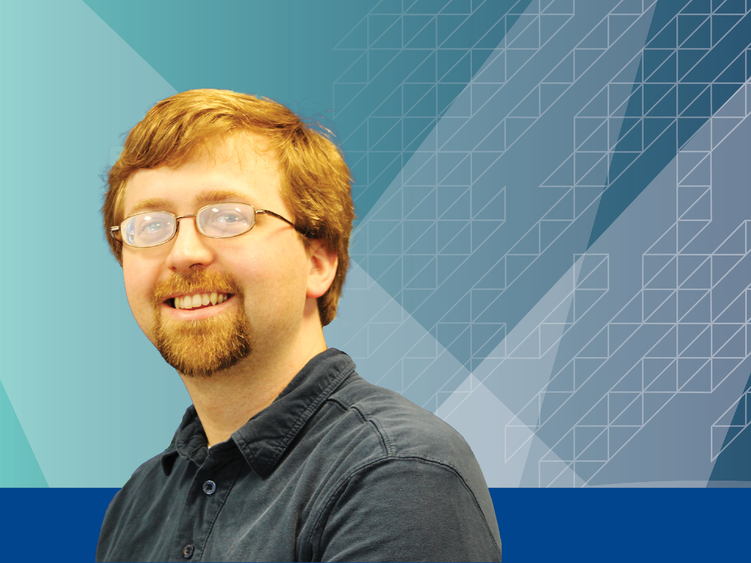 UNIVERSITY PARK, Pa. — Engineering professor Jacob Moore's curriculum is truly an open book. 
Moore began his career at Penn State Mont Alto in 2013 as an assistant professor, but he started working on an OER (open educational resource) in 2011 when he was in graduate school at Virginia Tech. He used a grant from the National Science Foundation to put the content of one chapter from a statics class on the site.
A March 2017 story in Education Week said OER encompasses subject matter for teaching or learning that is either in the public domain or has been released under a license that allows it to be freely used, changed or shared.
By 2014, Moore's online tool included all his statics chapters. Then, he expanded it from summer 2017 to fall 2018 to include lessons in engineering dynamics using a Penn State grant.
"Basically, I've got an open textbook," said Moore, who earned a doctorate in engineering education from Virginia Tech in 2013. He obtained a master's degree in mechanical engineering from Virginia Tech in 2012 after completing a bachelor's program in 2008 in the same field at Rensselaer Polytechnic Institute.
Moore shared that a lot of the concepts for engineering courses such as statics and dynamics haven't changed much in 150 years; the online tool allows him to present them in his own words. 
"All of the content is original content," he said.
Called the Mechanics Map Digital Textbook, Moore's site contains written explanations, video lectures, worked examples and homework problems. The licensed materials are free for online visitors to use, share or rework. They include a table of contents with links to all the available topics, plus information for those who want to learn more about the project in general.
Countless hours have been spent honing the online textbook.
"I'm not trying to sell anything," Moore said. "I feel like a lot of information should be accessible. I want this information out there. It's definitely a labor of love."
Moore is the only one presenting the lectures, but the worked examples feature him, other instructors and students who excelled in engineering courses.
The videos also provided Moore with an opportunity to support the campus' diversity, equity and inclusion efforts by featuring women and students of color. "Engineering has consistently lagged behind other fields in terms of diversity. It's still a field that is dominated by white men," Moore said. "In any given year, I may only have one woman or one student of color in my class, which can in part be attributed to the class size and the lack of diversity in our region. This is a subtle way to provide role models to students in situations like that."
Feedback from users of the material has been positive, lauding him for presenting the lessons in a down-to-earth manner, without flowery writing. 
"I don't write complicated prose," Moore said.
When the COVID-19 pandemic forced classes online, Moore said he didn't have as much time to work on his project because he had to move all his immediate course materials to the virtual realm. But he also saw a spike in the number of students utilizing his site. 
"COVID really pushed more people to move to OER," said Moore, who has noticed an uptick in traffic since he first started the project.
Using Google Analytics, he said that in the 30 days prior to a May 19, 2022, interview about his work, there were 11,000 visits to his site. Most were from within the United States, but the site also saw high user traffic in Canada, India, and Australia.
Outside of the United State, instructors in Canada, Malaysia, India and Australia have requested the solution manual for the homework problems on Moore's Mechanics Map Digital Textbook, which implies they are using his problems in class.
He is aware of more than 20 classrooms utilizing his site, some on other Penn State campuses and elsewhere. Among the non-Penn State users is the University of British Columbia in Vancouver, and Associate Professor of Teaching Agnes d'Entremont has contributed content to Moore's site.
Moore connected with d'Entremont through the American Society for Engineering Education and met her at an ASEE conference. They keep in touch through email and Zoom.
Moore said his open textbook is not done. He hopes to expand the worked-problems sets and add content from his Strength of Materials course.
"I want to keep refining and expanding," he said.
To see Moore's open textbook, visit mechanicsmap.psu.edu.