Faculty, teaching assistants and members of the instructional design community can register by Oct. 17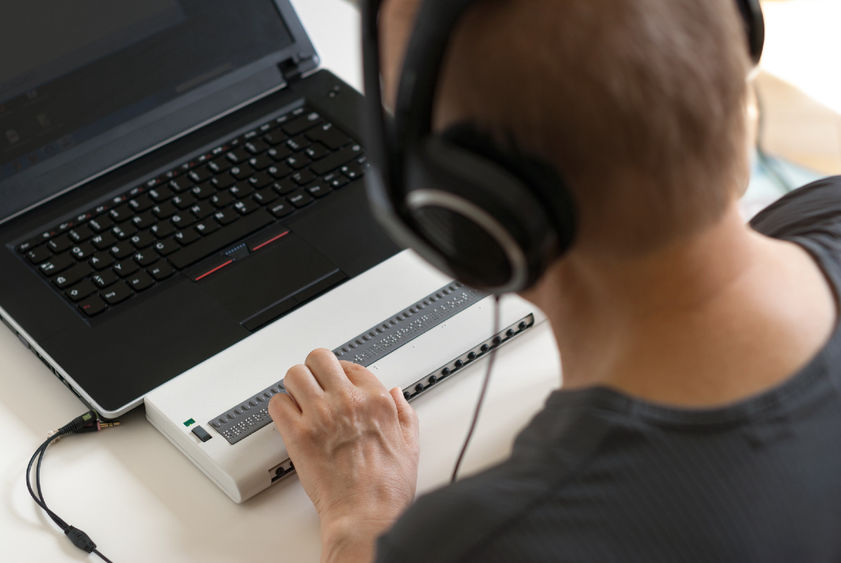 UNIVERSITY PARK, Pa. — Penn State faculty, teaching assistants and members of the instructional design community can now enroll in a new online, introductory course on Universal Design for Learning (UDL).  
UDL is a framework that strives to optimize teaching and learning for all people by combining ideas from neuroscience, architecture and technology. It helps instructors and learning designers create courses that feature goals, methods, materials and assessments that work for the greatest number of people possible. 
The Schreyer Institute for Teaching Excellence and World Campus collaborated to design a no-cost, non-credit, self-paced and asynchronous online course in Canvas to provide Penn Staters with a high-level view of UDL. Faculty of any rank or status, graduate students, post-docs and members of the learning design community are welcome to participate. The course runs for four weeks from Oct. 17-Nov. 14.  
Register here for "OL 3600: Universal Design for Learning" through Penn State World Campus by Oct. 17. 
The course is designed for instructors and designers who want to embrace student variability, strive for equity, seek to implement new research-based learning practices and want to empower students through flexibility. 
OL 3600 is itself an example of applied UDL principles, such as self-pacing, choices in how to consume information and different means of assessment, with the design led by Penn State World Campus learning designer Matt Dingo. Although accessibility is an integral part of UDL, the course will not teach how to design an accessible course. But it will guide participants in identifying ways to improve courses to make them more accessible, engaging and flexible.  
How UDL can help Penn State be more accessible and inclusive 
Lauraine Hawkins, assistant professor of biology at Penn State Mont Alto, has adopted the UDL framework for her own courses and contributed her knowledge to the OL 3600 course. She said giving students options for accessing information and communicating reduces the need for accommodations for individual students. Offering choice can also be a way to spark student interest, creativity and enthusiasm. 
"To me, UDL centers around the idea that students should exercise 'choice and voice' in their educational journeys," Hawkins said. "Students respond positively to being taken seriously as creators and many enjoy teaching their classmates as well as their faculty about what they learn." 
Drew Tatusko, assistant director for Online Faculty Development at Penn State World Campus, said the OL 3600 course fits with World Campus Online Faculty Development's efforts to revise courses and certificates to be more sensitive to the needs of a diverse population of students and instructors. This means moving toward more inclusive strategies for teaching and course design. 
He said that while learning is a process of stress and adaptation to doing and understanding difficult things, simply compounding stress doesn't give the learner space to adapt so they can try again.  
"If a student has physical limitations, we don't want that student to spend their limited time and energy working more to overcome those limitations than on the difficult things they need to do in a course," Tatusko said. "If a student has social or mental differences and the learning environment compounds those differences, we aren't serving the students by giving them a path of least resistance to learn and perform the outcomes of the course at a high level. Designing courses through the lens of UDL gives every student an equitable space and path to do hard things together, to learn together and to perform at a high level while meeting high expectations." 
Mary Ann Tobin, assistant research professor with the Schreyer Institute for Teaching Excellence, said courses designed using the UDL framework can save frustration for both instructors and students. Instead of forcing students to make special requests from their instructors or wait for their letter of accommodation from Student Disability Resources, which can take time to process, courses can be designed to be engaging and accessible from the very start. 
Courses designed using the UDL guidelines don't just serve students with disabilities. For example, using flexible deadlines can help students who are affected by natural disasters, such as a hurricane, and may not be able to take a test or submit a paper in a narrow timeframe. Video captions help those who can't use their computer or phone sound because they study in a public place. Transcripts of video lectures are much easier to download on slow internet speeds than the video itself. 
"Even though we have largely returned to face-to-face instruction after the pandemic, we can continue to expect life to happen to us and our students," Tobin said. "UDL gives students options to meet the goals of a course without expending energy getting around unanticipated barriers to learning or just giving up." 
Learn more about Penn State World Campus at worldcampus.psu.edu. 
To learn more about Universal Design for Learning, including history and new research, visit cast.org. 
The Schreyer Institute for Teaching Excellence is part of Penn State Undergraduate Education.