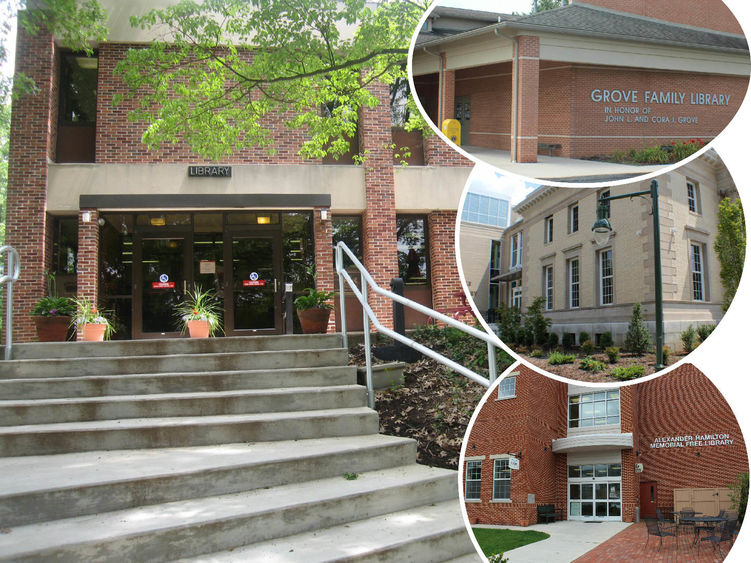 MONT ALTO, Pa. — Penn State University Libraries is beginning a partnership with the Franklin County Library System and the Alexander Hamilton Memorial Free Library. Library users from any of the county's public libraries may use their existing library card to borrow books from the Mont Alto Campus Library at Penn State Mont Alto and request items from other Penn State University Libraries locations. 
In addition, as part of this arrangement, Penn State students may use their student ID to borrow books from libraries in Blue Ridge Summit, Chambersburg, Greencastle, Saint Thomas and Waynesboro. A photo ID with current address will be required on the first visit.
"While each library has its own unique strengths, no one library can provide every type of resource or service. It is a great thing when multiple libraries can work together to serve their communities," said Tom Reinsfelder, head librarian at Penn State Mont Alto. "We look forward to strengthening our relationship with Franklin County libraries." 
"We are extremely excited to partner with the Penn State Mont Alto library," said Andrew Vickers, executive director of the Franklin County Library System. "We believe we are stronger together, and together we can do a better job of meeting our communities' informational and educational needs. It is our mission to continue to expand our patrons' resources while eliminating obstacles to those resources." 
Franklin County library card holders are invited to create an account at accounts.psu.edu. This will enable users to request and renew Penn State library books at libraries.psu.edu. In addition, it will provide access to University Libraries–licensed digital content, including library databases and electronic journals, when using a Mont Alto Campus Library computer or visiting any other University Libraries location. 
Community members will be asked to show their newly created Penn State account information and a state-issued ID at the Mont Alto Campus Library's service desk to complete registration. Visitors may borrow library items from Penn State for a period of 28 days and may renew items up to three times. Some items, such as DVDs and technology equipment, may have shorter lending periods. Borrowers are asked to return materials to the Mont Alto Campus Library. 
Additional details about Penn State University Libraries' borrowing privileges are available online. Before visiting any Penn State library, users are encouraged to check hours of operation.