Tailgate-themed event to feature 30 businesses with music, food, and prizes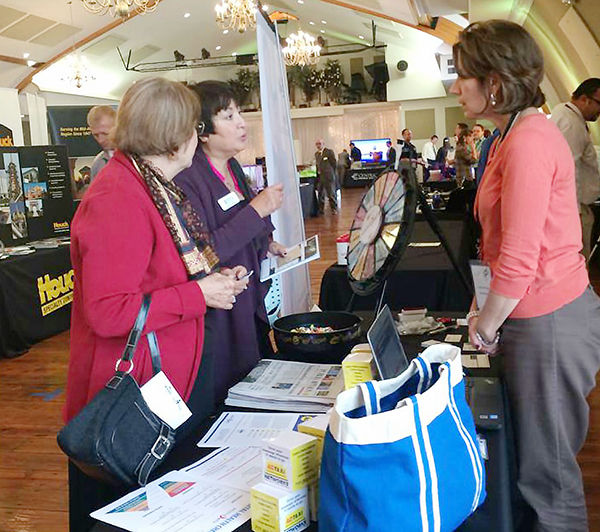 The Greater Chambersburg Chamber of Commerce will host the Chambersburg Business and Industry Expo at Penn State Mont Alto from 4 to 7 p.m. Oct. 20, in the Multipurpose Activities Center (MAC) on campus. The tailgate-themed event will feature 30 businesses, showcasing their products and services, tail-gate-themed food, music by Island Fusion, prizes and giveaways, as well as a visit by the Penn State Nittany Lion. Tickets are $7 (students $5) and are available online at www.chambersburg.org/events or at the door. Businesses are welcome to participate and the public is encouraged to attend.
Coordinated by the Greater Chambersburg Chamber of Commerce, the expo is designed to give community members the opportunity to learn about local businesses and their services and to promote business-to-business relationships.
"In addition to giving businesses the opportunity to network and showcase their services to members of our community, the tailgate theme will make it fun," said Doug Harmon, Chambersburg Chamber of Commerce membership director. "The businesses will decorate their tables. We will give away prizes, including a grand prize of two football tickets to the Nov. 5 Penn State vs. Iowa game, donated by Franklin County Chapter of the Penn State Alumni Association and a 40" Samsung LEDTV donated by Spicher's. While attending the Expo, patrons can get a photograph with the Nittany Lion, participate in the Alumni Chapter's photo booth and even play corn hole," he said.
Businesses can register to participate until Oct. 10. For more information, contact Doug Harmon, Greater Chambersburg Chamber of Commerce membership director at 717-264-7101 or email [email protected].
Chambersburg Business and Industry Expo sponsors and exhibitors include: title sponsor: Penn State Mont Alto; food and beverage sponsors: iWAT, LLC and Noelker & Hull; premier sponsors: MediaOnePA, Strickler Agency & Penn National Insurance, and Verstanding Broadcasting; exhibitors: ACNB; Bell Insurance; BJ's Wholesale Club; Blue Ridge Publishing; Creative Engraving Plus; Coldwell Banker; Fast Ink; Franklin Co. Visitors Bureau; GDC IT; Herbert, Rowland & Grubic; Menno Haven; PA Media Group; Providence Place; Public Opinion, A Gannet Co.; Shepherd University, Martinsburg Center; Shippensburg University; Smith, Elliott Kearns & Co.; Starr Insurance; Summit Health; Superior Floor Coverings & Kitchens; Ulta Beauty DC; Providence Place; and WHAG TV.