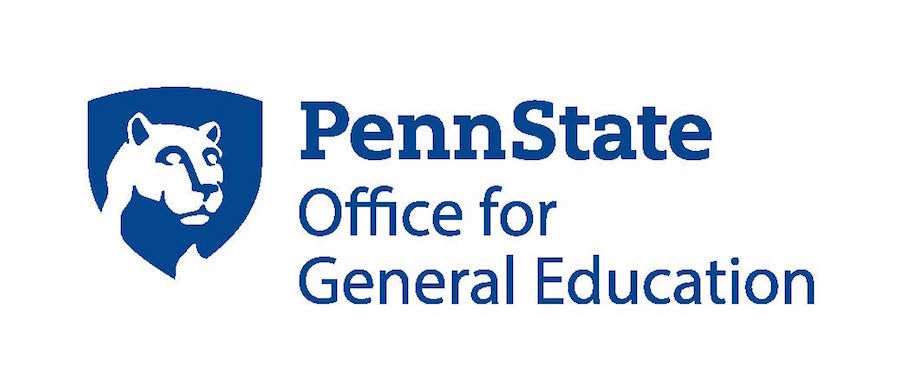 UNIVERSITY PARK, Pa. — Sixteen faculty members representing various campuses, colleges, and General Education areas at Penn State, have been named General Education Faculty Fellows. The General Education Faculty Fellows Program is a new initiative of the recently created Office for General Education that will help build the capacity of faculty to advance General Education curricular design, learning outcomes and assessment, and high-impact teaching and learning practices.
The Office for General Education opened in August 2016 to develop and lead the General Education curriculum for all undergraduate students at the University and to support faculty development in this area. The unit was created as a result of recommendations from the University Faculty Senate to Penn State Provost and Executive Vice President Nick Jones regarding the need for a structure to provide ongoing support for General Education at Penn State.
Faculty members with experience in teaching General Education courses, a demonstrated commitment to innovative pedagogy and course design, and a commitment to providing access and service to students across the Commonwealth were nominated by University and college leadership before they were invited to join the program. The fellows will serve a one-year term in an advisory capacity to the Office for General Education and act as a liaison to the academic community as courses are developed and/or revised. These individuals will also identify and share high-impact practices for General Education and will help lead faculty development that endeavors to advance student achievement. The group met for the first time on Nov. 14 at Penn State Altoona.
"The General Education Faculty Fellows Program is a new and exciting way to engage faculty who have a track record of innovation and student-centered work within General Education," said Margaret Slattery, interim director and assistant dean of the Office for General Education. "The program will recognize and foster the community of faculty who are invested in General Education and advance the opportunities available to our Penn State students."
The 2016-2017 Faculty Fellows are:
Donald Bruckner, associate professor, philosophy, Penn State New Kensington
Laurie Grobman, professor, English and women's studies, Penn State Berks
Doug Hochstetler, professor, kinesiology, Penn State Lehigh Valley
Deryck Holdsworth, professor, geography, College of Earth and Mineral Sciences
Stephen Hopkins, associate professor, music, College of Arts and Architecture
Susan Johnston Graf, professor, English, Penn State Mont Alto
Julia Kregenow, senior lecturer, astronomy, Eberly College of Science
Semyon Litvinov, associate professor, mathematics, Penn State Hazleton
Tom McGuire, senior lecturer, biology, Penn State Abington
Karyn McKinney, associate professor, sociology and women's, gender, and sexuality studies, Penn State Altoona
Cathy Rios, associate professor, communications and humanities, Penn State Harrisburg
Kathryn Salzer, assistant professor, history, College of the Liberal Arts
Michele Stine, teaching associate professor, biobehavioral health, College of Health and Human Development
Deryn Verity, senior lecturer, applied linguistics, College of the Liberal Arts
Craig Warren, professor, English, Penn State Behrend
Andrew Wiesner, lecturer, statistics, Eberly College of Science
For more information about the Office for General Education, contact Margaret Slattery at [email protected].
The Office for General Education is part of Penn State Undergraduate Education, the academic administrative unit that provides leadership and coordination for University-wide programs and initiatives in support of undergraduate teaching and learning at Penn State. Learn more about Undergraduate Education at undergrad.psu.edu.