Women's basketball team holds toy and book drive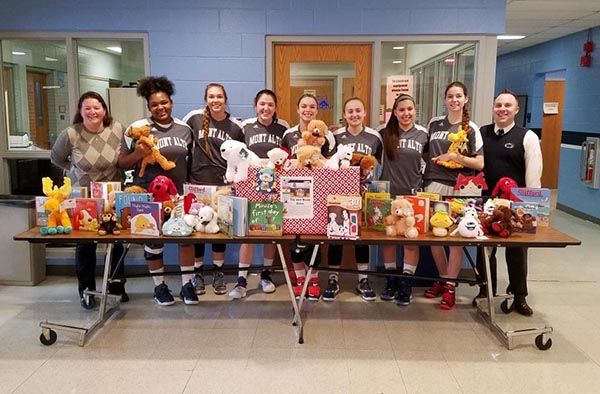 MONT ALTO, Pa. — The Penn State Mont Alto women's basketball team held a toy (stuffed animal) and book drive during their home games on Dec. 18 and Jan. 7. The toys and books were donated to local hospitals and Penn State Hershey Medical Center to brighten children's hospital stays.
"The team is committed to giving back," said head coach Paul Lundy. "The athletes enjoy doing service and doing it together builds strong team ties," he said.
The idea of the toy and book drive was brought to the coaches by player Abby Herring's mother, Mary, who was passionate about the idea and inspired the team to get involved, according to head coach Paul Lundy. The Davis College women's basketball team also contributed toys and books to the drive when they competed against Mont Alto on Jan. 7.
"I am proud of their efforts and am also grateful for those who donated and the parents who helped to make the drive successful," said Lundy.