Penn State Mont Alto hosts faculty conference focused on best practices for student engagement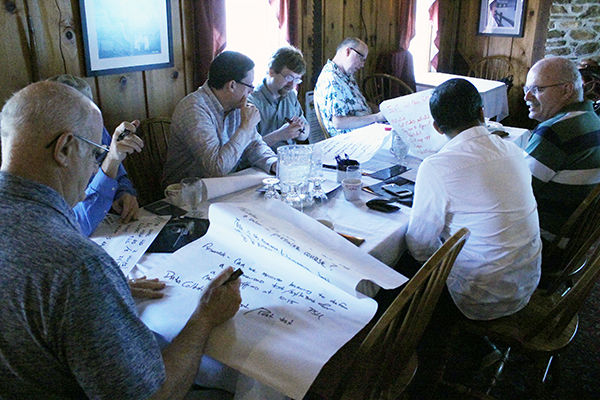 MONT ALTO, Pa. ― Approximately 30 Penn State Mont Alto faculty members shared and discussed best pedagogical practices for student engagement during a full-day, off-campus retreat on June 9.
The Faculty Conference, titled "The Pedagogy of Student Engagement: Best Practices," allowed Penn State Mont Alto instructors the opportunity to learn from and network with their peers.
"It is so important for the faculty to have opportunities to share excellent teaching practices and discuss strategies to overcome challenges in the classroom," said Renee Borromeo, director of the Physical Therapist Assistant Program, who helped to coordinate the event.
"We are very happy to have the opportunity to meet in a relaxed setting and learn from each other," she said.
The day began with keynote speaker Stephanie Cutler, assessment and instructional support specialist at Penn State's Leonhard Center for the Enhancement of Engineering Education. Cutler presented the steps to conduct and publish education-related research and scholarship projects.
Six other presentations allowed Penn State Mont Alto faculty members to share their areas of expertise on a variety of topics. Lunch was provided and faculty members were invited to attend an optional wine and cheese social hour to end the day.
The conference was sponsored by the Office of the Chancellor and was coordinated by faculty members Borromeo; Dan Dandy, academic coordinator of clinical education for the Physical Therapist Assistant Program; and Jacob Moore, assistant professor of engineering.