'Living Life to Its Fullest' to highlight the 25th anniversary of Occupational Therapy Assistant Program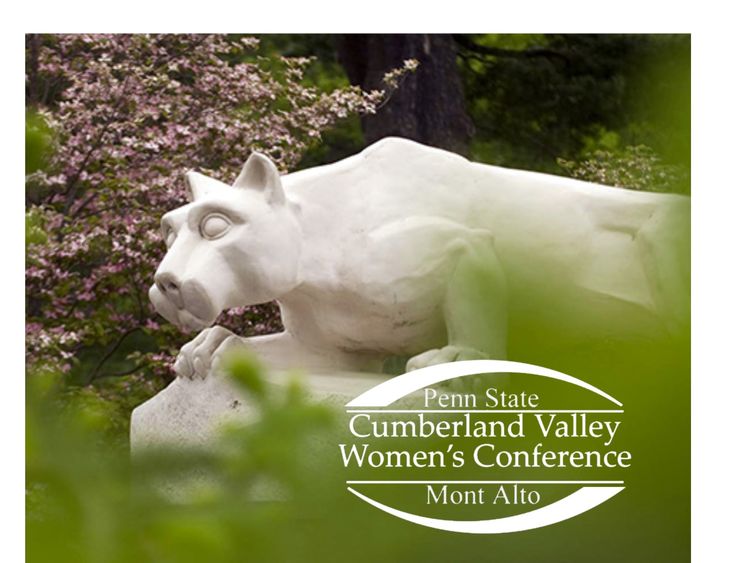 MONT ALTO, Pa. ― Penn State Mont Alto will host the 23rd Annual Cumberland Valley Women's Conference (CVWC) in conjunction with the 25th anniversary of the Occupational Therapy Assistant Program at the Mont Alto campus. Entitled Living Life to Its Fullest, the conference will be held from 8:30 a.m. to 3:30 p.m. on Saturday, Oct. 21, 2017 at Penn State Mont Alto.
This year's keynote speaker is Corrine Caldwell, former Penn State Mont Alto chancellor. Presenters and exhibitors are invited to submit proposals at montalto.psu.edu/cvwc. Presenters should do so by July 28. Exhibitors should submit proposals by Oct. 1. Participating health care practitioners can also earn continuing education units (CDUs) and professional development units (PDUs).
"The conference is meant to promote a sense of community among women of all ages and walks of life in the Cumberland Valley by providing an opportunity for women and men to network, learn how to improve the quality of their lives, and celebrate the achievements of women," said Conference Co-chair Alice Royer, Penn State Mont Alto senior instructor of English and women's studies.
About 235 participants attend the conference annually. They can visit over 25 exhibits, choose from among 15 workshops in three sessions, and enjoy a healthy morning break and lunch. Giveaways and door prizes will also be provided.
"As the American Occupational Therapy Association (AOTA) celebrates the 100th year of the profession, we are thrilled to be celebrating the 25th anniversary of providing occupational therapy education at Penn State Mont Alto," said Conference Co-chair Angela Hissong, Penn State Mont Alto occupational therapy assistant program director.
The conference will offer a wide array of workshops as well as occupational therapy offerings.
The cost for individuals is $40, students $15, and healthcare practitioners seeking CEU's, PDU's or contact hours $75.
Funds to support the conference are provided through the generosity of organizations and institutions in the Cumberland Valley. For information about how to support this community event, contact Alice Royer at 717-749-6234 or email [email protected].
Learn more about the CVWC at montalto.psu.edu/cvwc.