Penn State Mont Alto Library exhibits 22 photographs through mid-December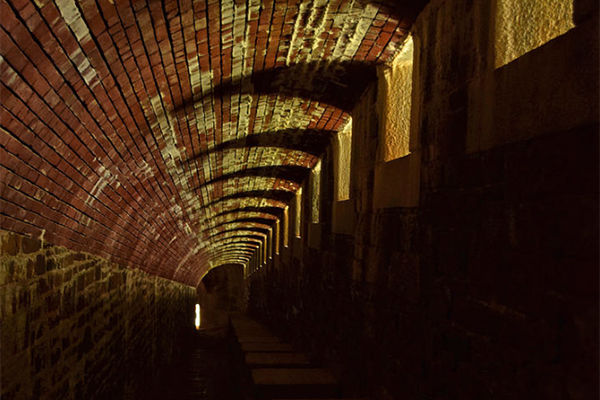 MONT ALTO, Pa. ― Photographer Staci Grimes' exhibit titled "Falling to Places" will be on display on the second floor of the Penn State Mont Alto Library through mid-December. The show, which is open to the public at no charge, includes 22 photographs highlighting Grimes' travels and are available for purchase.
"'Falling to Places' is a collection of pieces assembled from my travels throughout the past two years," said Grimes, who also works as the Penn State Mont Alto campus web and digital signage coordinator.
An avid photographer, Grimes' work has been published and exhibited in multiple formats. Her photograph "Heritage," was published in the 2008 Franklin County Visitors Guide and, in 2003, several of her images were selected to be included in the "Concise Encyclopedia of Temperate Tree Fruit." Her pieces "Rise" and "Tranquility" were juried into the 76th annual Cumberland Valley Photographic Salon at the Washington County Museum of Fine Arts in Hagerstown, Maryland. Grimes has exhibited solo collections and contributed to collaborative exhibits throughout the years in the SHAPE Gallery, Carlisle Arts Learning Center, Chambersburg Council for the Arts, and Huntingdon County Arts Council, to name only a few.
Her public portfolio can be viewed at http://sunsongphotography.fineartamerica.com/.