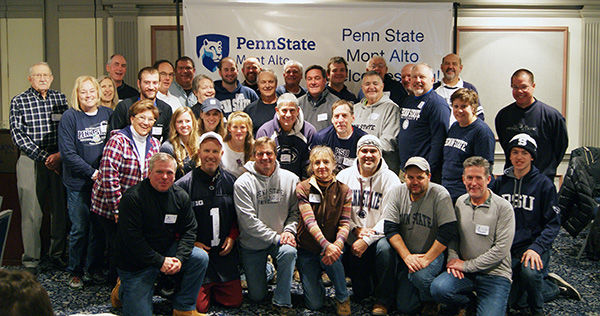 MONT ALTO, Pa. — About 150 Penn State Mont Alto alumni, family members, and friends gathered at the Nittany Lion Inn on Nov. 11 for Mont Alto's ninth annual Alumni and Friends Tailgate. The event was held prior to Penn State's homecoming football game against Rutgers.
Those in attendance enjoyed a delicious breakfast, had the chance to win door prizes, and took photos in the campus' traveling photo booth with student photographers Christopher (Topher) Overdorff and Tristan Lannone. See the photos here.
The annual tailgate is sponsored by the Penn State Mont Alto Alumni Society and generously underwritten by Mont Alto alumni Jim and Barbara Ingram. Jim Ingram is chair of the Commonwealth Campus Campaigns during the University's current fundraising campaign, "A Greater Penn State for 21st Century Excellence."