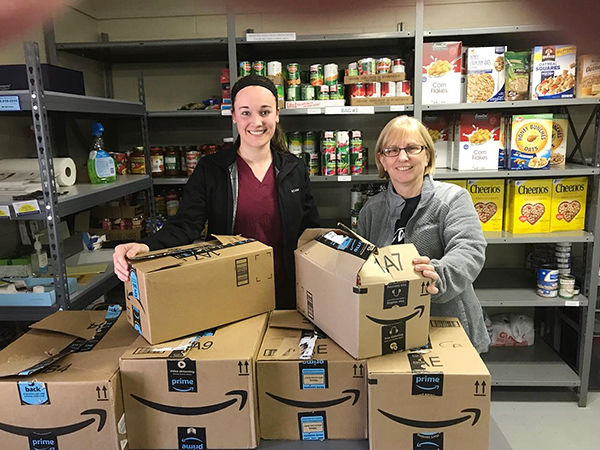 MONT ALTO, Pa. — Penn State Mont Alto's Student Nursing Association of Pennsylvania (SNAP) hosted a food drive to benefit the local community for the Thanksgiving holiday.
Six large boxes of food were collected by SNAP members and delivered to the Greencastle-Antrim Food Pantry, located at the Greencastle Presbyterian Church in Greencastle.
"SNAP is dedicated to making a difference in the community," said SNAP President Kaitlin Ganoe, who delivered the food. "We focus on community-driven events that enrich the lives of those living here as well as educating individuals about the nursing profession in general."
The pantry serves over 100 families who live in the Greencastle-Antrim area each month, according to its website.
SNAP is open to all nursing students and members take part in both community service and social events.