Penn State Mont Alto Campus Symposium features Syrian family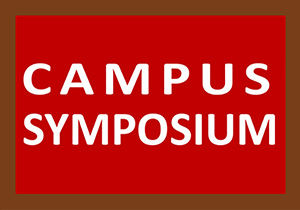 MONT ALTO, Pa. ― A Syrian family will share their experiences of being refugees and immigrants, during a Penn State Mont Alto Campus Symposium from 12:20 p.m. to 1:10 p.m. on Monday, Feb. 19, in the Wiestling Student Center. The event is open to the public and free of charge. Light refreshments will be provided.
The Abu-Hjaze family of seven — two adults and five children, ranging in ages from 4 to 11 — fled their home in Daara, Syria, at the start of the war there six years ago and now live in Chambersburg. They will describe their experiences, translated by Penn State Mont Alto Associate Professor of Engineering Khaled Amleh.
This symposium is offered in conjunction with the touring photo exhibit, "Building Bridges," which is on display in the Penn State Mont Alto Library through Feb. 28. A Family Diversity Project, the exhibit includes photographs and interviews with people who have come to the United States as immigrants or refugees from all over the world. It highlights the work of photographer Mark Chester and Gigi Kaeser, with interviews by Peggy Gillespie.
The show is meant to challenge damaging myths and stereotypes about immigrants and refugees and to help prevent bullying while also encouraging respect and appreciation for this diverse group of people in the United States. The exhibit is open to the public and can be viewed during the Library's open hours: Monday through Thursday, 8 a.m. to 10 p.m.; Friday, 8 a.m. to 6 p.m.; Saturday, 10 a.m. to 4 p.m., and Sunday, noon to 10 p.m.
Penn State Mont Alto Campus Symposiums promote learning by providing an opportunity for audiences to actively listen and engage in the discussion of timely issues.
For more information, contact Debra Collins, director of public relations and marketing, at [email protected] or 717-749-6112.