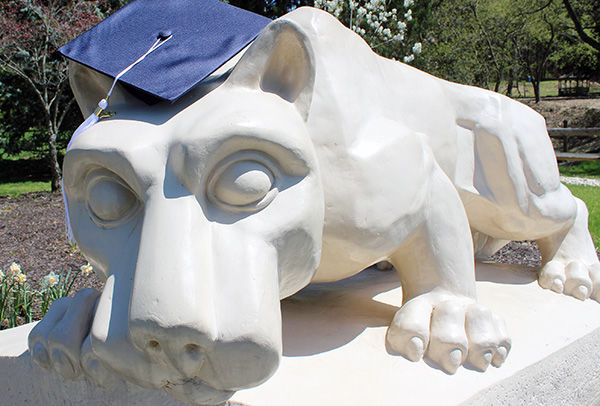 MONT ALTO, Pa. — On May 5, Penn State Mont Alto will honor 129 graduating students and confer 131 degrees ­— 78 bachelor's degrees and 53 associate degrees. Two students will receive two degrees. Pennsylvania Secretary of Education Pedro A. Rivera will give the Commencement address. The ceremony will begin at 10 a.m. in the Multipurpose Activities Center (MAC).
Pedro A. Rivera was nominated by Governor Tom Wolf to serve as the Secretary of Education on Jan. 20, 2015 and was confirmed by the state Senate in June 2015.
He joined the Wolf administration after having served as superintendent of The School District of Lancaster, a position he held from 2008–2015. While there, he developed and implemented a new curriculum, an aggressive professional development plan, and innovative classroom observation tools. These initiatives resulted in an increased graduation rate; notable improvements in math, science and writing proficiency scores; and enhanced the level of participation from high-performing students in programs to help prepare them for college and other post-graduation opportunities.
Rivera was honored by the White House in 2014 as a Champion of Change for his efforts to transform urban education ― one of only 10 recipients nationwide to receive the prestigious honor.
He brings extensive experience in public education to his role as a member of Gov. Wolf's cabinet. Prior to serving as superintendent of The School District of Lancaster, Rivera was also a former executive director for the School District of Philadelphia and served as a classroom teacher and staff member with the Philadelphia Federation of Teachers.
He is a first-generation college graduate. He holds a bachelor of science degree from Penn State and a master of education in administration from Cheyney University. He also earned his Superintendent's Letter of Eligibility from Arcadia University.
For more information, contact Debra Collins, director of public relations and marketing, at 717-749-6112 or [email protected].