Mont Alto Class of 1958 Celebrates 60th Reunion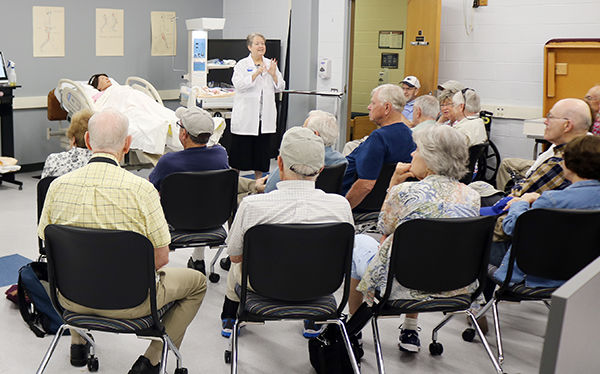 Mont Alto, Pa. ― Through the planning efforts of Mont Alto alumni Ralph Heilig and George Siehl, twelve members of the Class of 1958 and their significant others enjoyed a three-day reunion at the Mont Alto Campus from May 29-31st, 2018. Classmates Bill O'Connell and Lou Shain came from as far as Idaho and Kentucky respectively. The reunion included not only fond memories from their freshman year and tales of their professional ventures but also learning opportunities.
The group received updates about the Mont Alto Campus during a review with Chancellor Francis K. Achampong. They learned how the alumni support of new scholarships can strengthen undergraduate programs from Development Director Randall Ackerman. They also had breakfast with Forestry Professor Beth Brantley who described current courses in forestry and met a few forestry students who talked about their summer employment.
Fittingly, the group also sat in on a few presentations and classes, including Classmate George Campbell's description of his U.S. Army tours of duty in Vietnam during the 1960s. They learned about Mont Alto's nursing program during a demonstration of the campus' human birthing simulator, Lucina. They learned how senior citizens should exercise safely through such activities as playing pickle ball and attended a demonstration on the evolution of astronomy over thousands of years while sitting in a tent-like planetarium looking at the stars and planets.
Heilig has staged about twelve reunions for the Class of 1958 ― each one distinct. He is already inviting his classmates to consider joining him at Penn State Mont Alto in 2019.