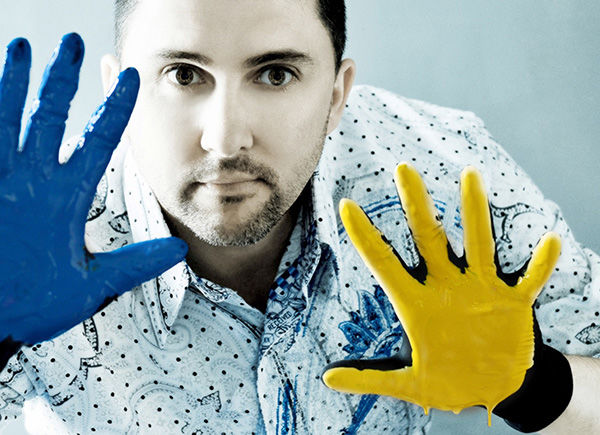 MONT ALTO, Pa. — The public is invited to join in a variety of activities slated for Penn State Mont Alto's Parents and Families Weekend, Oct. 19-21, free of charge. To attend the following events, individuals are encouraged to register at montalto.psu.edu/familyweekend.
Friday, Oct. 19
"A Host of Sparrows" VIP Screening at 7 p.m., General Studies Auditorium. Join Associate Professor Kevin Alexander Boon for his third film, "A Host of Sparrows," during a VIP screening. Already winning awards, the film is a crime thriller about an ex-con who plans to retire to Florida with a fortune in stolen money when he gets coaxed to a remote bed and breakfast to protect the daughter he has never met. When a storm traps him and six others at the bed and breakfast, events turn deadly. Eventually, seven apparent strangers discover that their lives are connected by a tragic murder that occurred 11 years earlier. Popcorn and movie snacks will be provided.
Saturday, Oct. 20
Woodsman Team Demonstration from 10:45 a.m. to 1 p.m. in The Pit, near the Nittany Lion Shrine. Come see axe-throwing, fire-starting, wood-chopping and more.
Jazz Brunch with the Danny Webber Jazz Trio at 11 a.m. in The Millstream Café. Purchase brunch and listen to the classic, contemporary, and original jazz of the Danny Webber Jazz Trio.
Baseball Doubleheader, Noon and 2 p.m., Baseball Field. Cheer the Nittany Lions as they compete against Central Penn College.
Portable Planetarium Open House with Associate Professor of Astronomy and Physics Kimberly Herrmann from 2 to 4 p.m. in the Multipurpose Room of the Multipurpose Activities Center. Herrmann will present an overview of the capabilities of the new Penn State Mont Alto portable planetarium, including its digital projection and inflatable dome that seats about 45 adults. The digital planetarium can simulate the day or night sky from anywhere on Earth. Some aspects that will be explored are well-known solar system objects, like our moon and the planets, as well as constellations. Questions about the astronomical wonders in the sky, our solar system and beyond will be welcomed. This show is recommended for those ages 5 and up.
Speed Painter and Motivational Speaker Tom Varano's "Emotion Into Art" at 7 p.m. in the Multipurpose Activities Center. "Emotion Into Art" is a mixture of performance speed painting and inspirational speaking. Using fingertips, palms and multiple brushes, Tom Varano paints portraits of famous people on a 4-foot by 5-foot canvas in just a matter of minutes. His creations are choreographed to loud music that is powerful and stimulates the senses. Not only will the art draw you in to see what will be revealed on the blank canvas, but Varano's speaking and storytelling will also inspire you to find your passion and to follow your dreams. Varano's show is described as taking his audience through an amazing journey of excitement, suspense, cheer, motivation and surprise. His ability to captivate his audience and share the experience of color, music and action is a way to bring people into the world of art, inspiration and creativity.
For more information about these events during Parents and Families Weekend, contact Curtis Hoover, director of student affairs, at [email protected] or 717-749-6138.