Penn State Mont Alto offers Hospice Foundation's 26th annual 'Living with Grief' program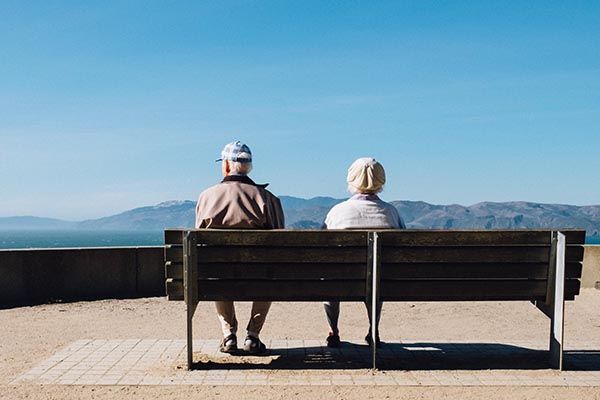 MONT ALTO, Pa. ― On May 22, Penn State Mont Alto will offer Hospice Foundation of America's (HFA) 26th annual "Living with Grief" program, "Aging America: Coping with Loss, Dying, and Death in Later Life," from 9:30 a.m. to noon on May 22, in room 304 of the Science and Technology Building. While the webinar is open to the public and free of charge, participants must register to attend at [email protected] by May 22.
The webinar will be led by expert panelists Kenneth J. Doka, College of New Rochelle professor of gerontology; Brian DeVries, San Francisco State University professor emeritus; and Patricia Murphy, Rutgers-New Jersey Medical School associate professor. It will be moderated by Frank Sesno, George Washington University School of Media and Public Affairs director. After the webinar, Julie Ann Guistwite, Penn State Mont Alto lecturer in sociology, will lead a discussion.
Health care providers, social workers, counselors, and clergy can obtain 2.5 hours of continuing education credit through HFA at the cost of $21 per certificate. The credits are available until March 11, 2020. Participants should verify continuing availability with their professional board or refer to HFA's list of board approvals.
America is aging at a rapid rate with 10,000 people in the United States turning 65 every day. This educational program discusses how mental health professionals, healthcare providers, and the wider community can support the growing number of aging Americans through a range of losses, from a spouse or partner, to health, independence and identity.
Following the webinar, participants will be able to:
describe both strengths and challenges that older persons face as they deal with loss in later life.
describe the ways that loss and grief may affect the health of older persons.
discuss constraints to older persons' utilization of support groups and counseling and assess strategies to encourage use of appropriate services.
describe factors that may complicate advance care planning and end-of-life decisions in older persons.
describe the ways ensuring the ethical principles of autonomy, beneficence and justice should be balanced in complex cases.
discuss how comprehensive care planning can help manage chronic illness and improve outcomes for older adults.
discuss life review and other interventive strategies to assist dying and bereaved persons in later life.
The program is produced by Hospice Foundation of America. For more information about the program go online to www.hospicefoundation.org or call 202-457-5811 or email [email protected].
For more information about the webinar, contact Julie A. Guistwite at [email protected].