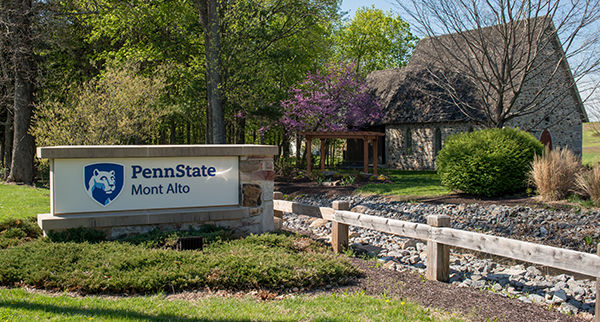 MONT ALTO, Pa. — Penn State Mont Alto Lecturer in Economics Mazhar Awan will present a Faculty & Staff Colloquy Series talk on Oct. 9. The talk, titled "Is this Economy too Good to be True? What Economics has to Say About our Current State," will be held from 12:20 to 1:10 p.m. in the Heritage Room of The Mill Café. It is open to the public and free of charge.
Faculty & Staff Colloquy Series talks highlight current faculty research. Participants can purchase lunch in The Mill and dine during the talk. Coffee and cookies are provided. Discussion is encouraged.
During his talk, Awan will cover the basics of the two fundamental schools of economic thought and a middle ground that accommodates points from both schools.
"Static, leading and lagging indicators from the current economy will be presented and, lastly, a course for action to maintain and improve economic growth for the United States will be posted," said Awan.
The final Colloquy Series talk for the 2019 fall semester will be held on Nov. 13, when Rachel Jang, assistant professor of psychology, will present "Employee Health: Helping Behaviors and Diversity." This talk also will be held in the Heritage Room of The Mill Café from 12:20 to 1:10 p.m.
Jang's primary research interest is in the area of employee health and well-being. Her research program spans four interconnected topics: organizational citizenship behavior, cross-cultural differences, gender differences and statistical methods.
For more information about the events, contact Debra Collins at [email protected] or 717-749-6112.