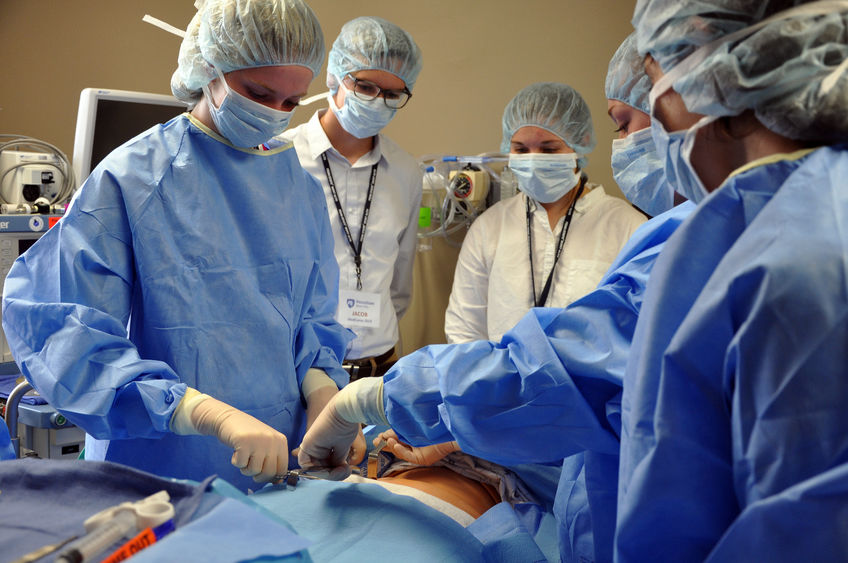 MONT ALTO, Pa. — Penn State Mont Alto is currently taking applications for its 15th annual MedCamp, which provides incoming ninth- and 10th-graders opportunities to learn about careers in health care and medical fields.
This year's MedCamp will be held from 8 a.m. to 4 p.m. Monday, June 15, through Friday, June 19, at Penn State Mont Alto.
Mont Alto's MedCamp is one of the few camps of its kind in the region, said director of Continuing Education Helen McGarry.
"MedCamp gives students who are interested in medicine an opportunity to explore a broad range of career paths and come face to face with professionals in the field," added McGarry.
The weeklong, day camp introduces participants to medical careers with hands-on activities and field trips to Penn State Health Milton S. Hershey Medical Center, WellSpan Chambersburg Hospital, Wilson College, and Shenandoah University.
Student campers will explore nursing, oncology, radiology, emergency medicine, surgery, dentistry, physical therapy, occupational therapy, veterinary medicine and more.
Interested students can apply online at montalto.psu.edu/medcamp. The application deadline is March 27.
Notifications of acceptance into MedCamp will be mailed to students the week of April 6.
The cost of camp is $295 and includes lunch, snacks, and transportation to field trips.
For more information about MedCamp, log on to montalto.psu.edu/medcamp or call 717-749-4117.