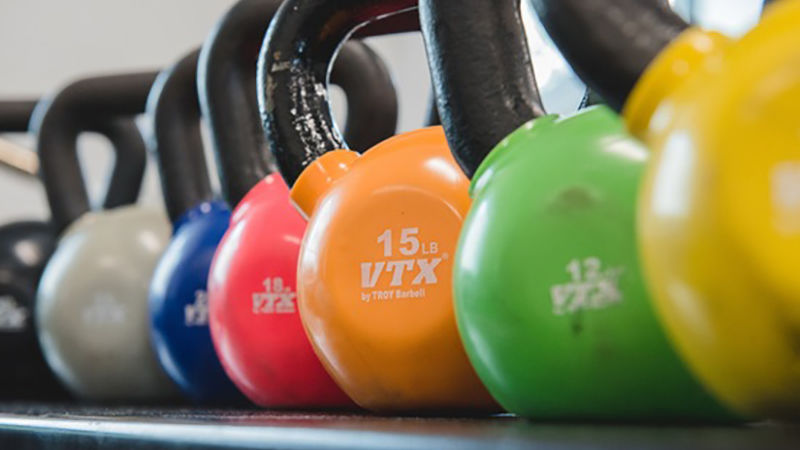 Staying active and maintaining physical fitness has many benefits to all elements of wellness, including mental and emotional well-being that may be taxed during social distancing. At Penn State Mont Alto, the athletic department has been releasing weekly at-home workout and challenge videos that are accessible on our Facebook and Instagram pages to keep our student-athletes engaged.
"For me there are three real benefits of having these workout videos that the athletics department has been sending out featuring our athletic trainer. The workouts are always available (at any time of the day), require little to no equipment and they offer a chance to step away from schoolwork to focus on physical and mental health."

-- Grace Banfe, a freshman two-sport athlete on the women's soccer and basketball teams
To date, the department has released four different at-home workouts on the social media platform that were curated by Mont Alto's athletic trainer Michael Marsh. These in-home workouts are designed on a weekly basis and focus on different areas of the body every time. Each of the videos can now also be found on the athletics YouTube page as seen here.
"The primary focus of these home workouts is form and injury prevention in an accessible format where any athlete will be able to complete the workout. Athletes will be presented with new exercises they may have not performed before and with demonstration to cue proper form for specific exercises."

-- Michael Marsh, athletic trainer at Penn State Mont Alto
The exercises are designed to be inclusive and user-friendly. Most are body-weight exercises and need no equipment, although some require equipment commonly found in a home, such as a chair. Without gyms or athletic facilities open, athletes are often left to utilize their own creativity and drive to get a workout in. The goal of these at-home workouts are to ease the stress on student-athletes and encourage them to maintain and build upon their current fitness levels.
"Being active and working on your fitness/strength will give you an edge on the competition as well as doing your part will make the team better in the long run," Marsh said.
For senior Marcus Roper on the men's basketball team, these at-home workouts have shown him the proper technique and form in an accessible format.
"Marsh has been super creative in making these workouts fun and easy to get through. With the help of these workout videos, I can stay active during this worldwide pandemic, while also staying injury free."

-- Marcus Roper, senior on the men's basketball team
The idea of social media "challenge" videos was a way to stay engaged with the student-athletes. It was spurred during a department staff meeting at the onset of the telecommuting orders that were given by the University.
"The challenge videos are something fun and entertaining to do to take their minds off the monotony of being quarantined for days," added Marsh. "Even if they don't post it back to us, I hope they find it nice to see a familiar face."
With the uncertainty of when social distancing practices will be eased around the state and country, staying active and promoting overall well-being will hopefully be a benefit for the student-athletes at Mont Alto.
"From a coaching standpoint, these workout videos are a tool for me to pass along to my baseball players as they can still be physically ready for when athletic participation starts back up again."

-- Shawn Kissel, head coach of the baseball program