Penn State Mont Alto Campus Symposium features Penn State Laureate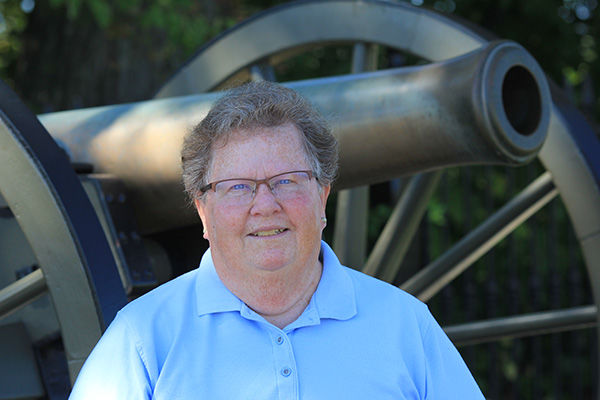 Penn State Mont Alto will host a Campus Symposium titled "The Confederate Flag: Heritage or Hate?" at 2 p.m. Oct. 12, in the Wiestling Hall Student Center on campus. The featured speaker will be the 2015-16 Penn State Laureate and military historian Carol Reardon. She will be joined by Penn State Mont Alto faculty members James Donovan, associate professor of history, and David Seitz, assistant professor of communications. The event is free and open to the public. Light refreshments will be served.

During her term as Penn State Laureate, Reardon says she plans to open dialogue about war, peace and remembrance. "As a military historian, I am interested in the causes, conduct, cost and consequences of wars as well as the lessons we learn or, just as important, fail to learn from these transformational events," she said.

Reardon is a highly respected Civil War and Vietnam era historian, according to Penn State President Barron. "Her scholarship and teaching on military history, Civil War strategy, and leadership have helped shape our nation's understanding of military conflicts," he said.

Before coming to Penn State Reardon served as a visiting professor of history at U.S Military Academy at West Point. She also sat on the board of visitors of the Marine Corp University for nearly 14 years, during which time she served one term as board chair. She's also published multiple books and articles, including the award-winning "Pickett's Charge in History and Memory."
Donovan and Seitz are also accomplished historians who have conducted research and published on the topic of war. Donovan teaches the French Revolution and Napoleon, Western Heritage, American Civilization to 1877, and American Civilization since 1877. His research has focused on crime and justice in France in the nineteenth and twentieth centuries. Seitz teaches speech and communications courses in which he shows students how language and symbols affect beliefs, emotions, and actions. His primary research interests include war rhetoric, visual rhetoric, public memory, and issues of social justice.

In addition to being a well-published historian, Reardon is a sought after speaker. She is a regular speaker at the Gettysburg Foundation, the Seminary Ridge Museum at Gettysburg, the Pennsylvania Military Museum at Boalsburg and the Smithsonian Institute. Her speeches have been broadcast on CSPAN, and she has provided commentary for several documentaries about the Civil War and the Military Academy at West Point.

The laureate position was created in 2008 by the University, and is essentially awarded to a full-time humanities or arts faculty member who brings a higher perspective of social and cultural awareness to Penn State

Penn State Mont Alto's Campus Symposiums promote learning and provide the opportunity for members of the campus community to actively listen and engage in discussion.
For more information, contact Debra Collins at 717-749-6112 or [email protected].