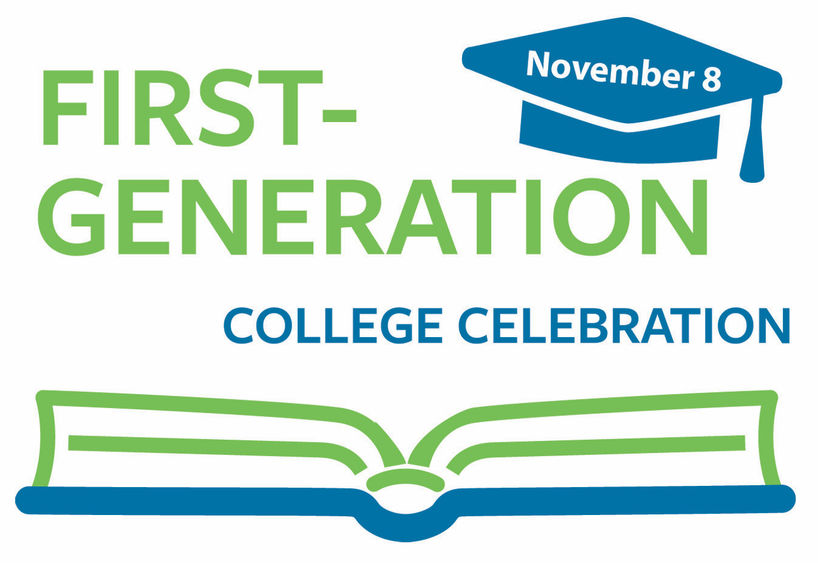 UNIVERSITY PARK, Pa. — This week, Penn State joins colleges and universities across the nation in recognizing National First-Generation College Celebration on Nov. 8. As part of the week-long celebration, the Student Success Center is pleased to highlight stories of several first-generation students who, with support from Complete Penn State, overcome obstacles to earn their Penn State degrees and achieve their academic goals.
What challenges come with being "first," and what does it take to overcome these challenges? Recent graduates Koran Dunbar, Allison Wilinski and Fatih Celep answer these questions.
From poverty to prestige
For Koran Dunbar, the road to graduation was neither easy nor short: It took him 20 years to graduate from Penn State Mont Alto, taking one or two courses at a time while working a handful of jobs to support his son and pay for school.
Born in Hartford, Connecticut, Dunbar was dealt a tough hand. His father was in prison, and his mother struggled with addiction and died when Dunbar was young. Dunbar and his older sister, Eve, were raised by their grandfather in Pennsylvania.
Dunbar was fortunate that Eve, whom he describes as "brilliant," attended Penn State on a McNair Scholarship and paved the way for him to attend college. While Eve was available to answer any questions Dunbar had about the application process and financial aid, finances were nevertheless a challenge, given that he had no parental support and had become a single parent himself to son Aurelius at a relatively young age.
Dunbar made it work by balancing courses at Penn State Mont Alto with full-time corporate jobs, DJ gigs, and a burgeoning career as a filmmaker. Over the course of his time at Mont Alto, Dunbar went from living out of his car with Aurelius to producing an award-winning film. In 2012, Dunbar released "Greencastle" to critical acclaim. The film, which starred Dunbar and Aurelius, is a semi-autobiographical story that covers the protagonist's life as a single father in small-town Greencastle, Pennsylvania, where Dunbar lives. "Greencastle" won Best Feature Film at the 2012 Indie Gathering International Film Festival in Hudson, Ohio, and Dunbar won Best Actor in a Feature Film for his portrayal as Poitier Dunning at the 2012 World Music and Independent Film Festival in Washington, DC. Today, Dunbar has three feature-length films to his name.
This spring, when COVID-19 hit, Dunbar's work as an artist dried up and tuition money was hard to come by. Fortunately, he said, Complete Penn State provided him with support in his final semester and helped him push past the finish line. In May, he completed his degree in arts and sciences just in time for his son, Aurelius, to begin his first semester at Penn State. This fall, Aurelius began his career as a member of the men's wrestling team at the University Park campus.
"I look back and I'm grateful for what God has blessed my life with," he said. "When I tell my story it's hard to believe — going from being homeless to producing an award-winning film. I can honestly say, though, that graduating from Penn State tops winning my first award as a filmmaker."
Stronger than before
When Allison Wilinksi graduated from the Penn State World Campus this summer with a degree in labor and employment relations, she became the first in her family to earn a bachelor's degree.
"My college experience was tough," she said. "However, with the generous help of my parents and working part-time jobs, I made it through college and paid off some of my debt in the process."
The primary hurdle Wilinski faced on the path to a college degree, she explained, was finances — not only finding the money to attend college, but also navigating the financial aid process itself.
"My family had no clue how to go about getting loans or paying them off," she explained.
Wilinksi ultimately paid for college through a combination of loans, support from her parents, and money she earned from working part-time jobs through high school and college. To save money while she was a student, Wilinski lived at home with her parents and two younger siblings in Tyrone, Pennsylvania. While she still carries significant educational debt, she was able to pay off some of her loans as a student.
Wilinksi also received a grant from the Complete Penn State program along with an Open Doors Scholarship, a kind of scholarship awarded to students who have benefited from one of five programs, including Complete Penn State, designed to support students on the path to graduation.
Having now graduated, Wilinski said that she hopes to secure a position in human resources. As she continues her job search, she is working part-time jobs to save money and pay off her loans. While attending college required Wilinski to make sacrifices, she said that in the end the experience has been worth it.
"I feel like having a Penn State degree and the prestige and connections that come with this make it all worth it in the end. I am very proud of my accomplishment because I struggled through my college experience but made it out stronger than ever before."
Reaping the benefits of hard work
As the child of immigrants who came to the U.S. from Turkey, Fatih Celep was raised to value education.
"Neither of my parents finished high school in Turkey, as they both were forced to work at a very young age in order to support their impoverished families," he said. "They never had the opportunity to pursue higher education themselves, so they wanted to make sure that I had that chance."
Growing up in Philadelphia, Celep and his father both worked very hard in order to save money to secure his path to higher education, Celep explained. His dad "worked more than he should have," in Celep's words, running his own home remodeling company. Celep worked in his father's company as well as in retail at the local mall. Celep paid for his education through the money they saved, along with loans and a scholarship he received from Penn State.
Beyond financial barriers, Celep faced other obstacles related to being the first in his family to attend college.
"Knowing how to add or drop courses was a struggle," he said, "and I didn't even know what an internship was until my sophomore year, let alone know how to get one."
With support from faculty, his adviser and, most importantly, friends who understood the college landscape, Celep found his way through to graduation and a career. In May 2020, he received a degree in computer engineering from the University Park campus, and he recently accepted a position as a junior network analyst with Exelon in Delaware.
"I couldn't be more proud of my accomplishments," he said. "To others who may be in a similar situation, I would tell them to chase their dreams and rest assured that their hard work really will pay off."
The Student Success Center is part of Penn State Undergraduate Education, the academic administrative unit that provides leadership and coordination for University-wide programs and initiatives in support of undergraduate teaching and learning at Penn State. Learn more about Undergraduate Education at undergrad.psu.edu.