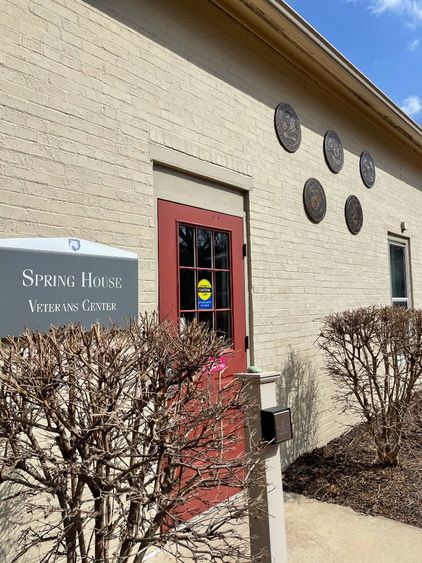 MONT ALTO, Pa. — For a second consecutive year, Penn State Mont Alto was recognized for providing veterans with support through college and beyond.
The campus was awarded gold distinction as a 2021-22 Military Friendly School by the organization Viqtory. Now in its 19th year, the list of designees — announced Feb. 17— provides a comprehensive guide for veterans and their families using data from federal agencies, veteran students and survey information from participating organizations.
"Providing programs that support our veterans in completing their degrees is something we take seriously," said Lisa D. DeGregorio, campus certifying official/veterans affairs coordinator. "Faculty and staff at Mont Alto continue to explore news ways to support our veteran students."
DeGregorio collaborated with other departments on campus to gather information for the application. When asked why Penn State Mont Alto is an excellent choice for veterans and those currently serving in the military, she wrote in the application, "We are Penn State, and because of that, we can provide students with access to leading faculty, a variety of majors and degree options, sports, concerts, cultural events, one of the largest alumni associations in the nation, and, most important, a Penn State degree. Our campus community has a tremendous support system in place for all our students, including spouses and dependents of veterans."
Other programs offered for veterans include a welcome event at the beginning of the year, a Veterans Day ceremony, a staff and faculty mentor program, and military appreciation events. Each new veteran student is provided with a Penn State Mont Alto challenge coin when coming to the school and receives a military honor cord at graduation.
There is an active Student Veterans Association on campus, as well as a Veterans Center. At the center, a Veterans Affairs work-study student assists with events and initiatives, provides tours and offers peer-to-peer support. A licensed mental health counselor is available to students, as well as 24-hour, seven-days-a-week, crisis services. Students also have access to a career counselor to help craft resumes, identify internships and job leads, and prepare for interviews.
At the annual academic and leadership awards ceremony, an outstanding veteran is recognized after being nominated by faculty, staff or students.
"Our veteran student population is a vital contributor to our campus. Their unique experiences allow them to provide leadership in the classroom," said DeGregorio.
Public data sources are used to check that institutions have federal programs in operation and good standing. At Penn State Mont Alto, the following such offerings are in place:
Yellow Ribbon GI education enhancement program (a provision of the post-9/11 GI Bill)
Official commitment to the Eight Keys to Veterans' Success
U.S. Department of Veterans Affairs Principles of Excellence
Federal financial aid shopping sheet
Coordination for armed forces tuition assistance
U.S. Department of Defense Voluntary Education Partnership Memorandum of Understanding for tuition assistance
The 2021-22 Military Friendly Schools list can be found at militaryfriendly.com. More information on veteran services offered through Penn State Mont Alto can found at https://montalto.psu.edu/military-friendly/news.