Courses available on campus and online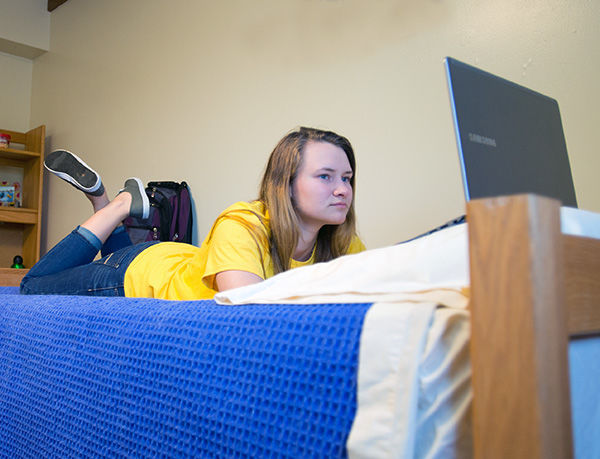 MONT ALTO, Pa. — Penn State Mont Alto is offering on campus and online courses that cover a wide variety of subject areas to strengthen students' academic skills, accelerate graduation dates, fulfill course prerequisites, and allow students to pursue special interests. Students can also reduce their fall academic loads by completing courses during the summer.
A complete listing of courses available on campus can be found at montalto.psu.edu/registrar
A listing of the Mont Alto campus' online courses is below. Detailed descriptions of the online courses are available through the University Bulletin.
Current Penn State students can register through eLion by selecting the Mont Alto campus as their course location. New students can call the Registrar's Office at 717-749-6067 for more information.
Students can choose from 20 online courses this summer:
Session 1: May 9-June 6 (No classes May 30)
MKTG 220 Introduction to Selling Techniques
MKTG 301W Principles of Marketing
MKTG 327 Retailing
MKTG 445 Global
Marketing Session 1a: May 9-June 17 (No classes May 30)
BI SC 002 Genetics, Ecology, and Evolution
Session 2: May 16-June 24 (No classes May 30)
BI SC 003 Environmental Science
ENGL 202D Effective Writing: Business Writing
HIST 021 American Civilization Since 1877
IST 110 Information, People and Technology
MATH 021 College Algebra I
MUSIC 007 Evolution of Jazz
SOC 001 Introductory Sociology
STAT 200 Elementary Statistics
Session 3: June 29-Aug. 10 (no classes July 4)
ENGL 202A Effective Writing: Writing in the Social Sciences
INART 110 The Dramatic Arts in the Mass Media
STAT 200 Elementary Statistics
Session 4: May 16-Aug. 10 (No classes May 30 and July 4)
ACCTG 211 Financial and Managerial Accounting for Decision Making
HD FS 315Y Family Development
HD FS 429 Advanced Child Development
KINES 081 Wellness Theory