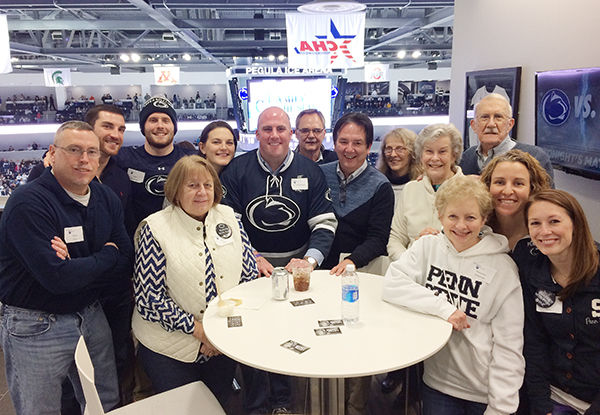 On Saturday, Jan. 21, some Penn State Mont Alto alumni, Advisory Board members, and guests gathered in the beautiful Pegula Ice Arena at University Park to watch the Nittany Lion men's ice hockey team take on the Ohio State Buckeyes.
Even though the No. 1 Nittany Lions lost 6-3 against the Buckeyes, it was a great evening of food, Penn State sports, and raucous fun.
Use of the suite was generously made possible by Peter '64, g'68 and Ann Tombros.