Iranian Student Association and University Libraries co-sponsor monthly events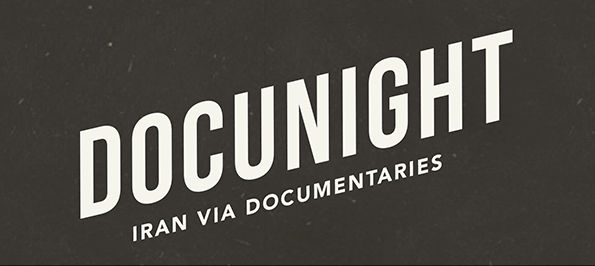 UNIVERSITY PARK, Pa. — An initiative to encourage cultural exchange and understanding of Iran through documentaries, Docunight will present screenings of films about, around, or in Iran, or made by Iranians, the first Wednesday of every month in 2017. Co-sponsored by the Iranian Student Association and Penn State University Libraries, Docunight events are free and open to the public.
Foster Auditorium, 102 Paterno Library, will serve as the venue for the University Park campus with the Penn State Mont Alto Library also participating as a location for this year's documentary series. Film titles and descriptions will be announced two weeks prior to each event. "Sonita," winner of the the 2016 Sundance Grand Jury Prize and Audience Award for best world cinema documentary, will be the next film presented in the series at 7 p.m. on April 5.
Diverse in the subjects and topics they cover, Docunight film screenings have included the compelling stories of a master tailor with a specialty in religious attire ("Final Fitting," 2009), a woman who changed the agricultural destiny of a region ("Lady of the Roses," 2008), a family's tradition of political opposition ("An Unfinished Film, for My Daughter Somayeh," 2015), as well as an iconic mixed martial arts athlete ("Caged," 2013). Others show the everyday relationships of neighbors, childhood memories during times of war, the challenges of love, and the dreams of a different life. All films include English subtitles.
Docunight screenings began in the United States in February 2014 with events in Los Angeles and San Francisco and now take place in more than 20 cities across North America. Organized by the efforts of Ahmad Kiarostami, an entrepreneur who has worked in cinema and software for nearly three decades, Docunight was a collaborative initiative in all American cities with the National Iranian American Council (NIAC). Kiarostami's hope was to create opportunities for cultural exchange and provide proper context for a foreign audience to better understand the Iranian society through prominent documentaries.
The March 2017 event featured the 2016 film "Sohrab, A Journey" about filmmaker Sohrab Shahid Saless, who made a daring choice for his career path and became a pioneer in Iranian cinema. His films "A Simple Event" and "Still Life" are remembered today as the most important and most influential first examples of the formation of Iranian modern cinema.
For more information on this event, or for questions about accommodations or the physical access provided, contact Mark Mattson, global partnerships and outreach librarian, at 814-863-2480 or [email protected] in advance of your visit.