Aspiring rapper attempts to escape family's traditions and refugee status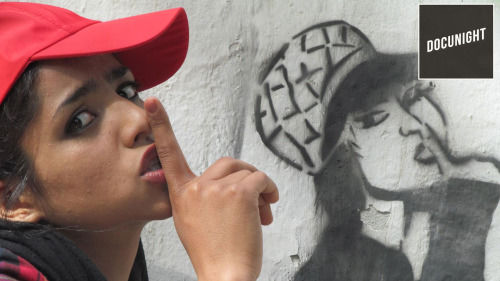 UNIVERSITY PARK, Pa. — Valuable to her family as a bride to be sold, 17-year-old Sonita Alizadeh instead dreams of becoming a rapper. As women are forbidden to sing in Iran, she performs only for her fellow refugees in a Tehran shelter.
"Sonita," the April selection for the "Docunight: Iran via Documentaries" series, will be shown at 7 p.m. on April 5 at the Penn State Mont Alto Campus Library and in 102 Chemistry Building at University Park. Co-sponsored by the Iranian Student Association and Penn State University Libraries, Docunight events are free and open to the public.
"Sonita," which received international critical acclaim, won the 2016 Sundance Grand Jury Prize and Audience Award for best world cinema documentary. Directed by Rokhsareh Ghaem Maghami, the film focuses on the efforts to end child marriage and shows the risks and traditional obstacles for an Afghani family living in exile in Iran.
"One of the reasons girls get married early is that they don't have access to education," Ghaem Maghami told The Guardian in October 2016. "Families don't see any future for them. They didn't understand about Sonita's music — it was like a joke for them. They didn't understand her plan for life."
The Docunight series is an initiative to encourage cultural exchange and understanding of Iran through documentaries. The films are about, around, or in Iran, or made by Iranians, and the American showings are part of a collaboration with the National Iranian American Council.
For more information on this event, or for questions about accommodations or the physical access provided, contact Mark Mattson, global partnerships and outreach librarian, at 814-863-2480 or [email protected] in advance of the event.