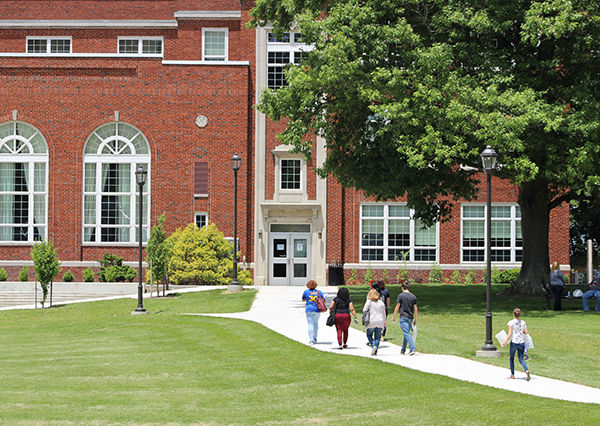 MONT ALTO, Pa. ― During the week of June 5-8, Penn State Mont Alto's Division of Undergraduate Studies (DUS) hosted the first week of New Student Orientation (NSO) for the summer, giving new students who are enrolled for fall 2017 a jump-start to the school year.
Throughout the week, DUS advised 120 new students and introduced 130 family members to the campus. Additional NSO weeks are scheduled for June 12-14, July 10-13, and Aug. 8-10.
Mont Alto's NSO program provides students and family members with an introduction to Penn State academics, campus resources, and student life. Perhaps most importantly, students have the opportunity to meet one-on-one with an academic adviser to discuss their academic goals and to schedule courses for their first semester.
"NSO is an important first stage of academic advising and provides students with an understanding of their academic abilities, educational and professional interests, and introduces them to Penn State's academic structure and degree programs," said Sophia McCleaf, coordinator of undergraduate studies.
NSO is a "must" for all first-year Penn State students. Besides meeting with an academic adviser, students and parents also meet with faculty and staff to learn about campus services and resources available to them and can eat lunch in The Mill.
"NSO would not be possible without the help from NSO advisers and campus partners," said McCleaf. "It really takes the whole campus to make NSO a success."
For more information about NSO, visit http://montalto.psu.edu/academics/new-student-orientation, call 717-749-6056, or email [email protected].