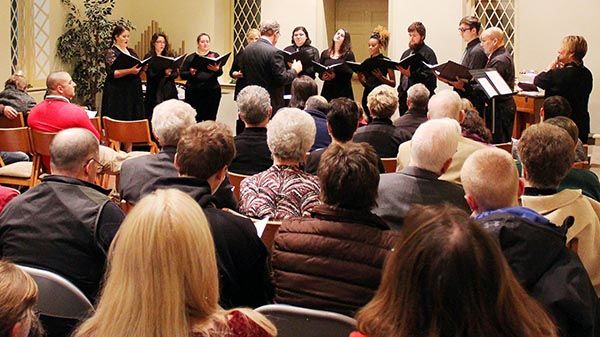 MONT ALTO, Pa. ― The Penn State Mont Alto Chorale will perform two holiday concerts, "Noel, A Glimmer of Peace," under the direction of Fred Davison, Penn State Mont Alto instructor in music on Dec. 5 and Dec. 10. The concerts are open to the public and free of charge. Each venue is handicap accessible.
The concerts will feature new works, new arrangements of familiar carols, and songs of the season by living American composers.
Guest instrumental soloist Paul Grane will accompany the chorale on the soprano saxophone and clarinet. In addition, chorale member and soprano Marissa Bubbenmoyer will perform "O Holy Night."
7 p.m. Dec. 5 in the Emmanuel Chapel at the Penn State Mont Alto campus
1:30 p.m. Dec. 10 in the Greencastle Presbyterian Church, located at 57 West Baltimore St. in Greencastle. Complimentary Penn State Berkey Creamery ice cream will be served to all attendees immediately following the concert.
For more information, contact Debra Collins at [email protected] or 717-749-6112.