With Lightsource BP's partnership, a regenerative design has many benefits today and for the future beyond just solar power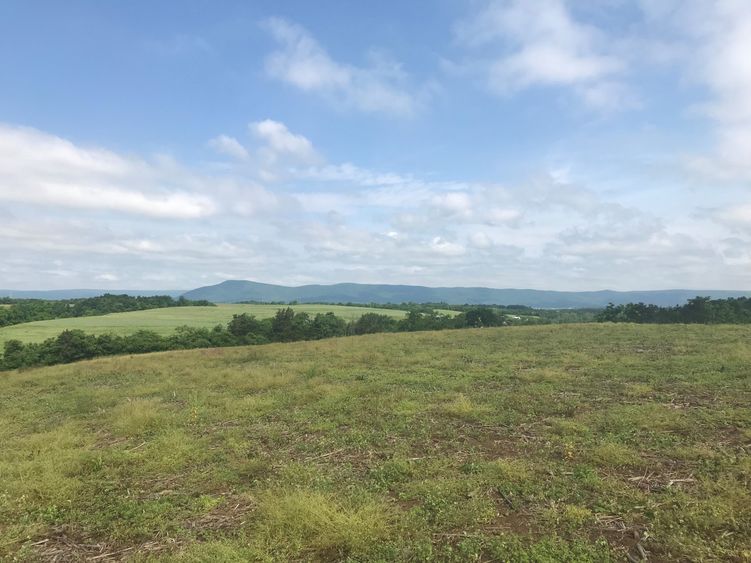 UNIVERSITY PARK, Pa. — On Feb. 5, Penn State and Lightsource BP announced the development of a large-scale, ground-mounted solar array of over 150,000 solar panels near Penn State's Mont Alto Campus. This 70-megawatt, off-site solar energy project will support the University's Strategic Plan, helping implement the plan's "Stewarding Our Planet's Resources" key pillar and supplying up to 25 percent of the University system's electricity.
But the benefits extend far beyond renewable energy and reduction of Penn State's greenhouse gas emissions. This innovative partnership has been carefully designed to be a national model in maximizing the sustainability impacts of a utility-scale solar project.
"We didn't want to just generate electricity," explained Peter Buckland, academic programs manager at Penn State's Sustainability Institute and a member of the Solar Purchase Power Agreement (PPA) team. "We want a ripple effect of benefits."
To ensure Penn State's selected project would not impact land with high biodiversity value, the University requested that applicants, including Lightsource BP, use a mapping tool available from the non-profit The Nature Conservancy (TNC), which creates scores for potential impact on lands that are Resilient and Connected Landscape, lands which are a high priority for conservation. Lightsource BP confirmed that their sites have low-to-average scores for these potential impacts.
This commitment to ensuring from the start that solar projects are not developed on lands that should be conserved for biodiversity and climate change resilience makes Penn State's project a national leader that TNC hopes other utility-scale solar projects will also adopt in the future. The TNC mapping tool can be found at http://maps.tnc.org/resilientland/.
Lightsource BP also agreed to construct the facility in a regenerative fashion, meaning steps are being taken not only to minimize damage to the ecosystem on the land but also to improve soil health and create wildlife habitat. In this way, if years from now the solar array was to be removed, the land would still be usable for other purposes.
In addition to helping conserve the land, Penn State and Lightsource BP included terms in the PPA to provide greater opportunities for both community and university engagement. The team is creating a guide to developing a regenerative project, which the University can use in teaching and engaging external communities, furthering Penn State's land-grant mission to serve the broader community.
The solar array will become a living laboratory for students to explore and develop practical real-world experience in designing utility solar projects that help conserve the environment. Additionally, Lightsource BP will host Penn State student interns, who will work with Lightsource BP and/or University faculty on research and activities related to the solar facilities.
Jeffrey Brownson, associate professor of energy and mineral engineering and a member of the Project Steering Committee, explained one of the project goals is to make solar, personal.
"We want to show communities, faculty, staff and students that this project is the beginning of a lifetime discussion," Brownson said. "We want to show people what the future looks like, because they are all a part of it."