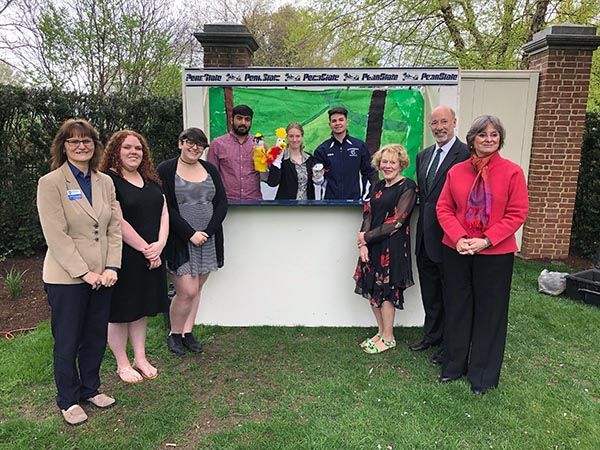 MONT ALTO, Pa. – Penn State Mont Alto theater students performed two original, educational puppet shows about saving the rain forest, at the invitation of First Lady of Pennsylvania Frances Wolf, during the annual Earth Day Celebration at the governor's residence on April 22.
"The students not only wrote the script, they also made the sock puppets and painted the backdrop for the physical puppet theater," said Penn State Mont Alto Assistant Professor of Integrative Arts Nancy Funk.
The Pennsylvania Department of Environmental Protection, Pennsylvania Department of Conservation and Natural Resources, and other state agencies joined in the event, which was meant to demonstrate examples of how the state government is "going green."