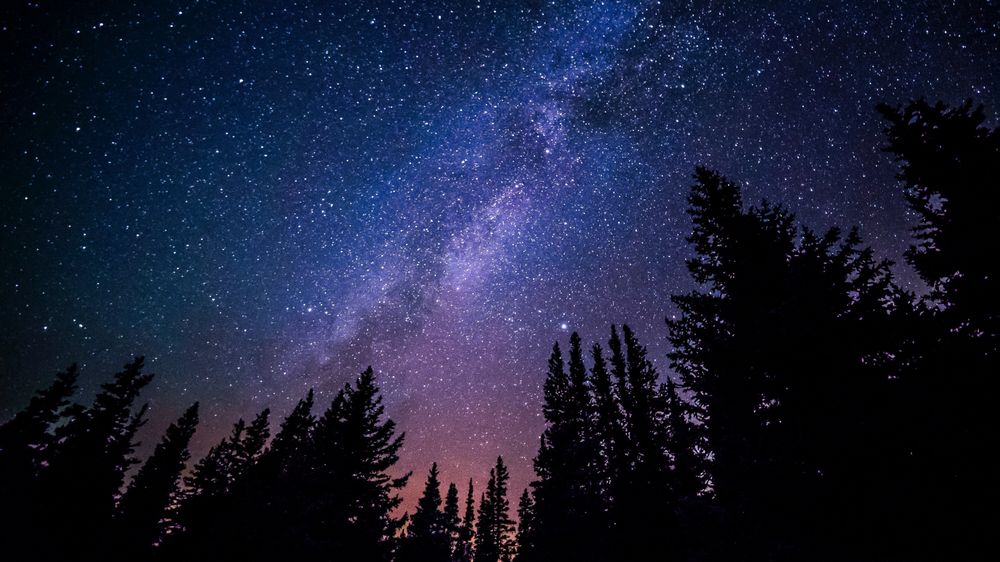 MONT ALTO, Pa. — Penn State Mont Alto faculty will discuss the power and perils of fashion and electric cars, plus the life-saving potential of leadership, during the 2020 Spring Evening Talk and Star Party Series.
At 7:30 p.m. Thursdays, Feb. 13, March 5 and April 9, the free, diverse talks will be offered to the public in the General Studies Auditorium on the campus, located at 1 Campus Drive in Mont Alto.
The schedule is as follows:
Feb. 13: "What Fashion Does TO Us." Does what we put on our faces, feet and everything in between enhance or harm? Items that promise beauty will be presented for discussion and evaluation as Wow!; Maybe, In a Pinch; or Not On Your Life! Alice Royer, assistant teaching professor in English and women's studies, will discuss how fashion can affect not only social well-being, but health.
March 5: "Electric Cars and the Environment — Separating Fact from Myth." Electric cars are increasingly common on roads, and misinformation about their impact on the environment is widespread. Some people tout them as environmental saviors, while others decry them as environmental disasters. The truth lies somewhere in between. Jacob Moore, associate professor of engineering, will provide perspective on the positives and negatives of electric vehicles in terms of environmental impact, while clarifying some of the misunderstandings regarding the technology involved.
April 9: "Healing the Sick and Raising the Dead — Leadership that Makes a Difference." In his forthcoming book, Jeff Rock, lecturer in business administration, suggests that in the 20th century, leadership was made too complicated and it was implied that only a few possess the magic elixir to lead. In reality, he said leadership is simply about making a difference. As American author Og Mandino said, "Most humans, in varying degrees, are already dead. In one way or another, they have lost their dreams, their ambitions, their desire for a better life. They have surrendered their fight for self-esteem and they have compromised their great potential. They have settled for a life of mediocrity, days of despair and nights of tears. They are no more than living deaths confined to cemeteries of their choice. Yet they need not remain in that state. They can be resurrected from their sorry condition. They can each perform the greatest miracle in the world. They can each come back from the dead."
Weather-permitting, Kimberly Herrmann, associate professor of physics and astronomy, will lead a star party after each presentation, from 8:45 to 10 p.m., in the field between Orchard Road and the General Studies Building parking lot. Activities will include exploring the night sky with telescopes and laser pointers. Multiple telescopes should be available, courtesy of the TriState Astronomers (tristateastronomers.org), a local amateur astronomy club. If the weather is cold, patrons should wear layers of clothing and bring jackets, hats and gloves. Precipitation or cloud cover might lead to cancellation of star parties.
Those interested in astronomy also are invited to attend Penn State Mont Alto's free planetarium shows in the Multipurpose Activities Center from 7 to 8 p.m.Thursdays, Jan. 16, March 19 and April 30; and from 7 to 8 p.m. Fridays, Jan. 17, March 20 and May 1.
Herrmann will share some of the capabilities of the University's portable planetarium, which features digital projection and an inflatable dome that seats roughly 45 adults. The digital planetarium can simulate the day or night sky from anywhere on Earth. Well-known solar-system objects, like the moon and planets, are among the topics to be explored, along with constellations. Visitors will have the option of watching a full dome video on various astronomy topics. Questions about the astronomical wonders in the sky, solar system and beyond are welcomed.
The shows are recommended for ages 5 and older. Consecutive shows might contain similar content.
Feel free to bring a camping or beach chair, or even a pillow, on which to sit. Standard folding chairs and foam floor mats should be available.
For more information, contact Pam Kauffman at 717-749-6068 or email [email protected].