"Race, Equity, and Action" series includes one-credit seminars offered in conjunction with a campus reading program and speaker series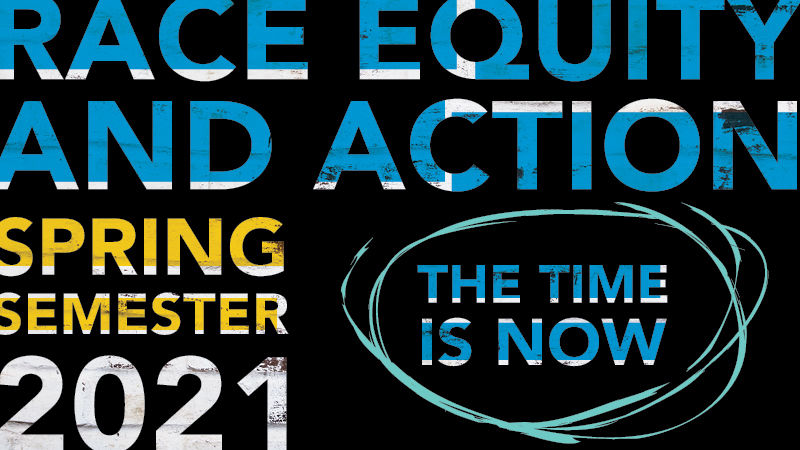 MONT ALTO, Pa. — With the help of a $15,000 grant from Barnes & Noble Education, Penn State Mont Alto is continuing its "Race, Equity and Action" programming on diversity and inclusion through the spring 2021 semester.
Kira Hamman, assistant teaching professor in mathematics and honors program coordinator at the Mont Alto campus, is using the grant to create one-credit seminars offered in conjunction with a campus reading program and speaker series. The programming will conclude in April with a virtual public talk by Ijeoma Oluo, author of "So You Want to Talk about Race," a New York Times bestseller that is part of the campus reading program.
When she applied for the grant in mid-2020, Hamman outlined how the Penn State community shared in the national heartbreak and outrage resulting from the killings of Ahmaud Arbery in February 2020 in Georgia, Breonna Taylor in March 2020 in Kentucky, George Floyd in May 2020 in Minneapolis, and many others. The Mont Alto campus' strategic plan for 2020-25 calls for embracing social responsibility to build a community of diversity, equity and inclusion through curriculum, scholarship, organizational structure and campus culture.
To help bring that plan to fruition, Penn State Mont Alto established "Race, Equity, and Action," which is a series of conversations, workshops and professional-development sessions that began in July 2020 and continued throughout the fall semester. The campus encouraged local participation in its programs and organized a three-part series of workshops with Marvin Worthy of Worthy Consulting & Training, a Franklin County, Pennsylvania-based consultant who does anti-racism training.
Hamman wanted to make sure the conversations on racial issues focused on helping the campus fulfill its mission of being a community resource offering a world-class education with a small campus feel where everyone knows they are welcomed and valued.
"We wanted to integrate academics with the need to continue the discussions outside the classroom," she said. "It was really important to us that there was a cross-section of the disciplines," she added, so the seminars are in English; forestry; honors; human development and family studies; and occupational therapy.
Three of the seminars will be held virtually, while two have the potential to be in person if COVID-19 safety guidelines are able to be relaxed.
Students, faculty and staff may participate by reading the books without registering for a seminar. Thanks to the funding from Barnes and Noble, books will be provided free of charge to anyone who wishes to read them.
In addition to "So You Want to Talk about Race," other works selected for the spring semester are "The Fire This Time" by Jesmyn Ward,"Black Woman in Green" by Gloria Brown, "Mindful of Race: Transforming Racism from the Inside Out" by Ruth King, and "The Vanishing Half" by Brit Bennett.
Hamman hopes the programming will help students feel more comfortable stepping outside of their comfort zone to have difficult conversations about complex and emotional topics.
"There are things that they (students) can do. There are things that we all can do. We're all responsible for facing and battling racism in this country," Hamman said.
The campus is kicking off its spring "Race, Equity, and Action" programming by encouraging students, faculty, and staff to participate in the second annual Martin Luther King Jr. Day of Service in Franklin County, Pennsylvania, on Monday, Jan. 18, hosted by the Franklin County Coalition for Progress in partnership with Racial Reconciliation. Penn State Mont Alto campus is a community sponsor of the event. For more information or to register, visit www.fccforprogress.org/mlk-day-of-service.
For more information about "Race, Equity, and Action," contact Hamman at [email protected] or 717-749-6029.