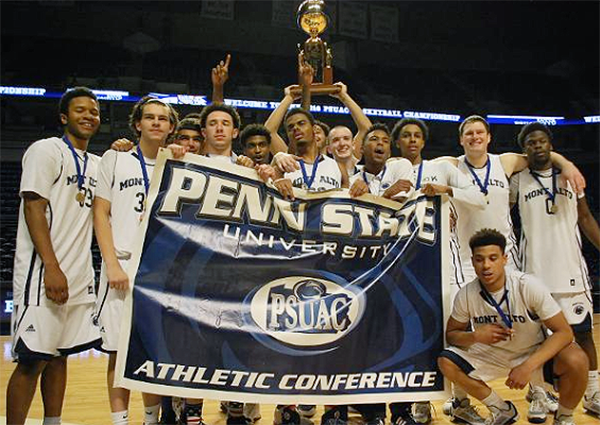 MONT ALTO, Pa. — The Penn State Mont Alto men's basketball team won the Penn State University Athletic Conference (PSUAC) championship on Feb. 25 and is now representing the PSUAC during the United States Collegiate Athletic Association (USCAA) Division II National Championships. The event is being held at Penn State Fayette in Uniontown March 2-5.

As the fourth seed, Mont Alto will play fifth seed Warren Wilson College on March 3 beginning at noon. The championship game will be played on March 8.

It's the first time Mont Alto will play in the USCAA tournament since the PSUAC became affiliated with the national association five years ago. This is Jack Schenzel's second year as Mont Alto's head coach.

Ten teams will compete for the national championship, including host team Penn State Fayette, three-time PSUAC champion Penn State York, Yankee Small College Conference champion Central Maine Community College, and seven at-large teams. The tournament began with opening ceremonies, including a banquet/awards ceremony, at the Nemacolin Woodlands Resort in Farmington, and other events. Teams will take part in a 3-point shooting contest and one player from each team will participate in a slam dunk contest.

The game schedule can be found here, and more information about the men's basketball team and Penn State Mont Alto athletics can be found at http://www.psumontaltoathletics.com.