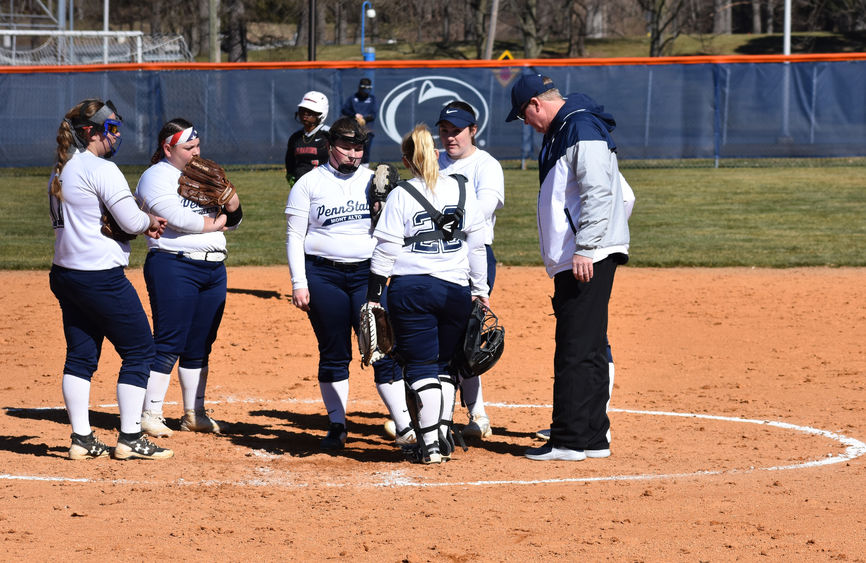 On Tuesday, May 4 the United States Collegiate Athletic Association (USCAA) released its National All-Academic Team for softball and Penn State Mont Alto had a pair of student-athletes on the respective team. Summer Sellers (Chambersburg, Pa. / Chambersburg Career Magnet) and Michia Herman (Orbisonia, Pa. / Southern Huntingdon) were each recognized on the USCAA All-Academic Team for the first-time in their respective careers.
All student-athletes must have 24 or more credits on their USCAA transcripts and their cumulative grade point average must be a 3.50 or greater to be eligible for the recognition. A full list of the 2018-19 USCAA Basketball National All-Academic Award winners can be found here.
In addition, freshman Corrine Custer-Grassmyer (Johnstown, Pa. / Ferndale Area) was selected as the team's John Fritz Sportsmanship Award winner. Named after former PSUAC Commissioner John Fritz, the sportsmanship award is given to one player from each team in the league who best displays the core values of the league and sportsmanship to teammates and opponents throughout the season.