Penn State Mont Alto offers second fall workshop for aspiring entrepreneurs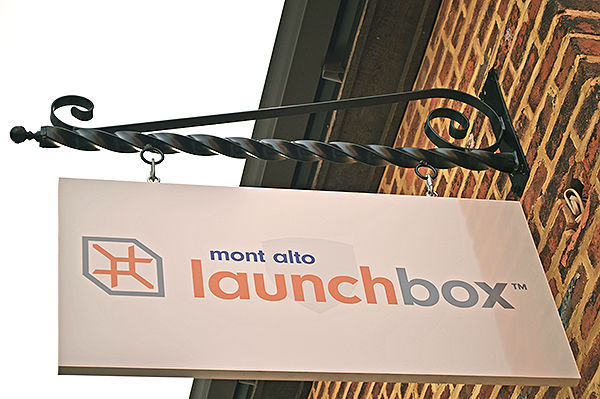 MONT ALTO, Pa. ― On Oct. 25, The Mont Alto LaunchBox will present a workshop for aspiring entrepreneurs, titled "Intellectual Property." Rachel Herder, assistant professor of clinical law and intellectual property clinic director at Penn State Law, will describe the four main types of intellectual property (IP) – patents, copyrights, trademarks and trade secrets. The event will be held from 6 to 7:30 p.m. in the LaunchBox facility, located at 40 North Second Street in Chambersburg. All aspiring entrepreneurs are invited to attend free of charge and are encouraged to register at montalto.psu.edu/launchbox/workshops.
The Mont Alto LaunchBox, which is a business incubator funded by a seed grant from Penn State's Invent Penn State initiative, provides free services and assistance to aspiring entrepreneurs.
Herder is an expert in IP law and possesses a deep understanding of entrepreneurship. Under her direction, the Penn State Law Intellectual Property Clinic trains IP lawyers by having law students counsel Pennsylvania innovators, entrepreneurs, small businesses, and early-stage startups in IP strategy.
Herder joined the Penn State Law faculty from the leading IP firm of Wilson Sonsini Goodrich & Rosati. As an associate in the firm's patents and innovation practice, she advised startup life-science clients on various aspects of IP law, including patent prosecution and litigation, university licensing, and Food and Drug Administration and healthcare regulations. She also provided counseling to clients on IP and related business strategy with a focus on emerging companies. In addition, she managed global patent dockets, counseled clients in a variety of technology transactions, and analyzed IP portfolios.
Prior to pursuing her juris doctor and doctorate, Herder was an associate research scientist in the Botany Department at the University of Wisconsin–Madison.
Her teaching and mentoring experience includes serving as an adviser in the Harvard Law Entrepreneurship Project, where she provided guidance to law students advising a startup client on patentability and freedom to operate. She has also served as a lecturer and teaching assistant at the University of Minnesota.
The Mont Alto LaunchBox will offer a third Entrepreneur Workshop on Nov. 29. "Business Marketing Basics: How to get the Word Out about your Business," will be presented by Kristen Joy Laidig, author, entrepreneur, and owner and manager of Toy Box Gifts & Wonder in Chambersburg. This workshop will also be held at the LaunchBox from 6 to 7:30 p.m. Individuals can register to attend at montalto.psu.edu/launchbox/workshops.
For more information about the workshops, contact Debra Collins at [email protected] or 717-749-6112. More about the Mont Alto LaunchBox is available at montalto.psu.edu/launchbox and Invent Penn State at invent.psu.edu.