Penn State Mont Alto to award mini-grants and services for top business ideas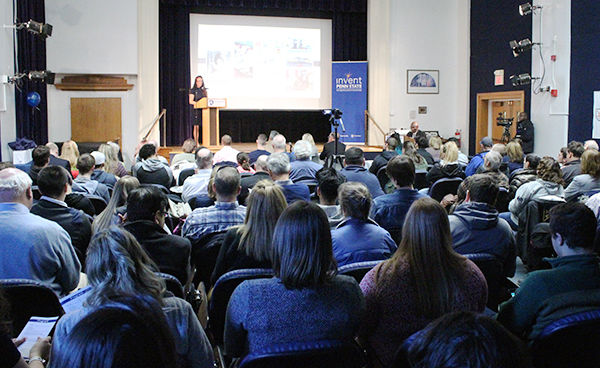 MONT ALTO, Pa. ― The Penn State Mont Alto LaunchBox, a business incubator funded by a seed grant from the Invent Penn State initiative, is now accepting proposals for its second annual LION Tank Competition, to be held from 6 to 7:30 p.m. on March 15 in the General Studies Auditorium.
The deadline to apply is Feb. 15. Audience members will be eligible to receive giveaways during the event. More information and registration is available at montalto.psu.edu/launchbox.
A panel of business experts will review the proposals and invite a select group of entrepreneurs to pitch their ideas during LION Tank ― a "Shark Tank"-style competition. The top two entrepreneurs will receive awards of $1,000 to $1,500, get one year's access to the Mont Alto LaunchBox facility in downtown Chambersburg, and receive additional services to help bring their business or product into the marketplace.
Aspiring entrepreneurs also can register to attend Mont Alto LaunchBox's three upcoming Entrepreneurship Workshops by visiting montalto.psu.edu/launchbox/workshops.
The spring 2019 workshops will be held from 6 to 7 p.m. on Thursday evenings in the Mont Alto LaunchBox at 40 North Second St. in Chambersburg.
Feb. 28 ― "Should I buy into a franchise?" Ian Brinkman, Lion Law Ambassador, Dickinson Law's Business Law Society
March 28 ― "Putting together a business plan," Cheryl Young, Shippensburg SBDC business consultant
April 25 ― "So, you have an idea for a business. Now what?" Kathyrn Gratton, SCORE Four state chapter chair
Mont Alto LaunchBox's services, resources, application and registration forms are available at montalto.psu.edu/launchbox. Contact Debra Collins, director of public relations and marketing, with questions at [email protected] or 717-749-6112.