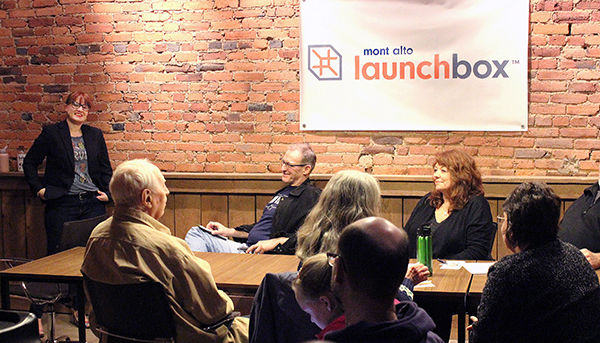 MONT ALTO, Pa. ― The Mont Alto LaunchBox will offer a free workshop for aspiring entrepreneurs from 6 to 7 p.m. on Thursday, April 25, at 40 North Second St. in Chambersburg. "So, you have an idea for a business. Now what?" will be presented by Kathyrn Gratton, SCORE Four State Chapter chair, Arts Alliance of Greater Waynesboro executive director, and a certified small business mentor. The workshop is free and open to the public. Participants are encouraged to register at montalto.psu.edu/launchbox/workshops.
"Stepping out as your own boss can be overwhelming," said Gratton. "There are lots of resources available to help create a business but what isn't often provided is how to prepare oneself."
The workshop will help individuals understand what it means to become an entrepreneur and how to get set up for success. It also will address the importance of building a support system and preparing friends and family on how they can be involved, according to Gratton.
For SCORE, Gratton mentors business owners locally and nationally and teaches marketing courses. In addition, she consults through her online moniker "Red Lips Mentor" at instagram.com/kathyrn_gratton
"Through my red lips mentor brand, I've worked with dozens of entrepreneurs to help them build a stronger marketing and social media presence," she said.
Gratton holds her associate and bachelor's degrees in business administration from Kaplan University.
The Mont Alto LaunchBox is one of 21 innovation hubs across the Commonwealth offering free services to entrepreneurs. For more information or to register for LaunchBox workshops and services, go to montalto.psu.edu/launchbox.
Questions can be directed to Debra Collins, director of public relations and marketing, at [email protected] or 717-749-6112.