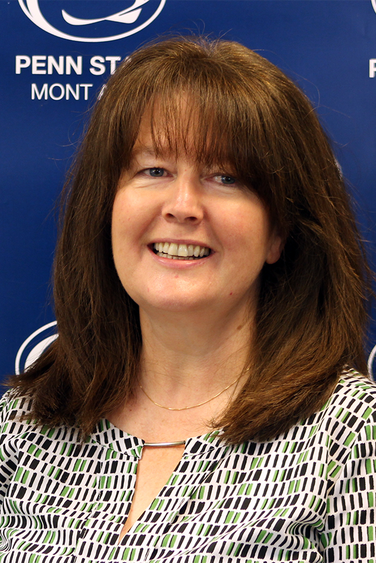 Helen McGarry has been named interim director of the Penn State Mont Alto LaunchBox in Chambersburg, Pennsylvania. McGarry, who also serves as the director of continuing education at the Mont Alto campus, assumes responsibility for LaunchBox on July 1.
The Mont Alto LaunchBox ― one of 21 innovation hubs at the Commonwealth Campuses ― is part of Invent Penn State, a broader Penn State initiative to promote entrepreneurship and innovation across the Commonwealth. The hub provides free educational and technical support for local entrepreneurs and connects them to the support, resources, and facilities they need to get started.
"In my role as director of the Mont Alto LaunchBox, I will work closely with the Entrepreneurship Advisory Council to position LaunchBox as a partner-resource to help aspiring entrepreneurs bring their ideas to the market," McGarry said. "Fear is what keeps many people from exploring their ideas for business. Education and information are the keys to reducing and managing that fear. We will foster an ecosystem that supports the entrepreneur from idea development through sustainable growth. "
As Mont Alto's director of Continuing Education, McGarry recently partnered with local businesses and organizations, school officials and community leaders to collaborate on a youth entrepreneurship summer program for regional high schoolers to be held at the Mont Alto campus in summer 2020; unfortunately, the inaugural program was canceled due to COVID-19. "That work was a deep dive for me into the ecosystem that is in place for students at Penn State and that is positioned to help the community at large through the LaunchBox initiative," McGarry said. "I am very excited to be a part of making it successful in Franklin County and beyond."
Since opening its doors in 2018, the Mont Alto LaunchBox, under the leadership of Chancellor Francis K. Achampong, has had 42 attendees at its workshops and has assisted with the launch of three local small businesses: All Star Sports Displays, LLC; JFK Today, LLC; and Shippensburg Revitalization Group, Inc. The hub has also hosted two fall entrepreneurship forums and three LION Tank competitions.
"Since receiving a grant from the University to start the Mont Alto LaunchBox, the innovation hub has been ramping up its services," said Achampong. "The launchbox has partnered with key organizations like the Franklin County Area Development Corporation and the Chambersburg Area Development Corporation, the Small Business Development Center at Shippensburg University, SCORE and Ben Franklin Technology Partners to help us promote entrepreneurship and economic development in Franklin County. I feel Helen's leadership will provide synergies with continuing education's role in workforce training."
McGarry's interim directorship of LaunchBox is for one year, from July 1, 2020 to June 30, 2021. During that period, she will also continue to serve as Mont Alto's director of Continuing Education.