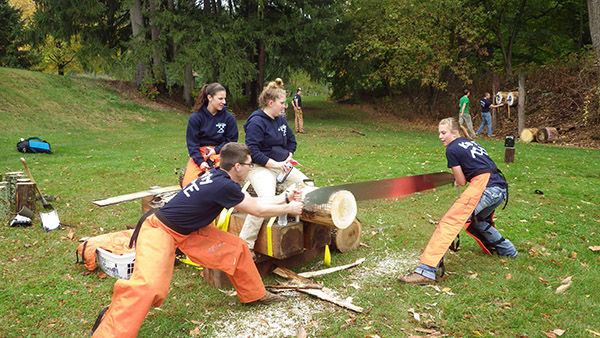 MONT ALTO, Pa. — Penn State Mont Alto parents and families are invited to campus for Parents and Family Weekend Oct. 17-18 to visit their students and participate in some special campus activities.
Highlighting the events will be a Penn State football viewing party at 8 p.m. Saturday in the Wiestling Student Center, where students and their families can cheer on the Nittany Lions as they take on Ohio State in Columbus, Ohio. At 1 p.m. on Saturday, parents can see members of the Penn State Mont Alto Woodsmen Team give timber sport demonstrations and watch the women's soccer team compete against Penn State Greater Allegheny. The men's soccer team will play Greater Allegheny at 3 p.m. Saturday.
At 10 a.m. on Sunday, parents and families are invited to take a guided campus tour and then enjoy brunch in The Mill at 11 a.m., while also learning about Penn State Mont Alto's history.
These events are free of charge. More events may be added and some are subject to change. To view the most up-to-date schedule of activities, visit http://sites.psu.edu/psumafamilies/2015/08/28/parents-and-family-weekend-schedule/