Student Chorale hosts two spring performances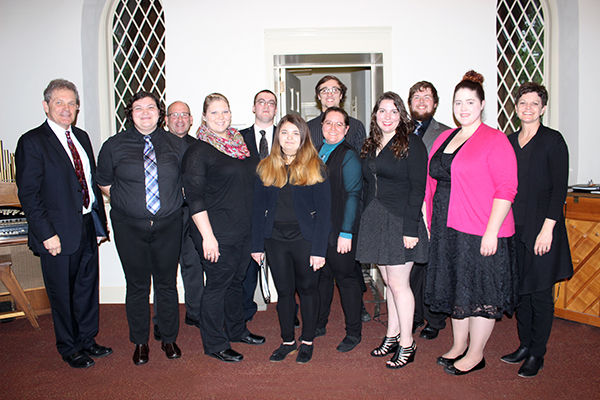 MONT ALTO, Pa. — The public is invited to join the Penn State Mont Alto Student Chorale in two upcoming choral performances under the direction of Music Instructor Fred Davison.
On April 30, the Chorale will perform "Music from the Stage and Screen," during its Spring Concert beginning at 7 p.m. in the General Studies Auditorium, at no charge.
On May 6, the Chorale will join 140 choral performers from five area schools during Penn State Mont Alto's Third Annual Choral Festival. The event will begin at 6:30 p.m. in the Multipurpose Activities Center (MAC). General Admission tickets will be $5 per person at the door.
The Spring Concert will feature well-known musical selections from "Les Miserables," Wicked," "Hamilton," "Spamalot," "O Brother, Where Art Thou," and Disney favorites "Shrek" and "Tarzan." Joining the Chorale for this event will be Penn State Mont Alto faculty members Paul Bart on bass guitar and Dan Dandy and Somjit Barat on percussion.
The Third Annual Choral Festival will be a grand evening when the Chorale joins Fairfield Area High School Stars of the Knight Chamber Singers, Martinsburg High School Lady Choraliers, Shalom Christian Academy High School Ensemble, Shippensburg Area Middle School's "The Accidentals," and Waynesboro Area Senior High School Chamber Choir in musical performances.
Kathryn Miner, wife of the late John A. Miner, established the Miner Endowment for the Penn State Mont Alto Student Choir in 2013. As part of the endowment the Student Chorale performs on and off campus each semester and hosts an annual Choral festival on campus.
For more information, contact Debra Collins, director of public relations and marketing at 717-749-6112 or email [email protected].