Penn State Mont Alto to host final Evening Talk and Star Party of spring semester April 3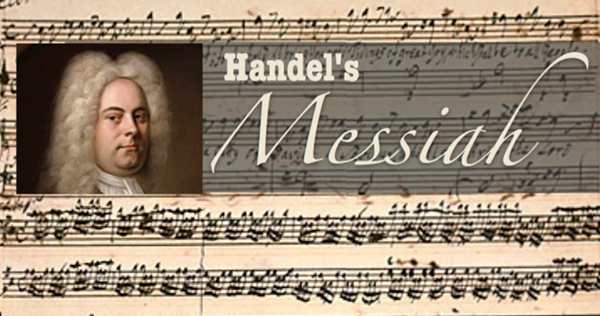 MONT ALTO, Pa. — On April 3, the Evening Talk Series at Penn State Mont Alto will feature "The True Story of How and Why Handel Wrote 'Messiah.'" The talk will be presented by William (Bill) Rolar, lecturer in music, beginning at 7:30 p.m. in the General Studies Auditorium on the Mont Alto campus.
If weather permits, a Star Party will follow from 8:45 to 10 p.m., led by Kimberly Herrmann, associate professor of physics and astronomy, in the field between Orchard Road and the General Studies Building parking lot. Both the Evening Talk and Star Party are free of charge and open to the public. Handicap parking is available.
Rolar will present an exploration of the story of George Frideric Handel's personal situation, which caused him to write "Messiah" during financial "last chance" desperation in Ireland in 1742. A short historical fiction film will help tell the story.
"We will experience a performance of 'Hallelujah' with an enormous chorus accompanied by the world's largest functional pipe organ with a nine-story pure golden facade; this occurred in a massive Philadelphia department store with a marble interior," according to Rolar.
The presentation also will include "Hallelujah," performed by 6,000 musicians with full orchestra and organ in a large London circular concert hall. There will be time for questions, comments and reactions
Following the evening talk, Herrmann, will lead a Star Party. Telescope viewing and night-sky tours with green laser pointers will be part of the star party activities. Multiple telescopes should be available, courtesy of the TriState Astronomers, a local amateur astronomy club.
In the event of cold weather, patrons should wear layers of clothing and bring jackets, hats and gloves. If the weather does not cooperate for viewing due to precipitation or cloud cover, the star party may be canceled and will be noted on the campus calendar at montalto.psu.edu/information/calendar.
Those interested in astronomy also can attend Penn State Mont Alto Planetarium Shows from 8 to 9 p.m. on April 18 and from 7 to 8 p.m. on April 19 in the Multipurpose Activities Center on campus. Visitors will have the option of watching a full dome video on various astronomy topics. Questions about the astronomical wonders in the sky, the solar system and beyond will be welcomed. Individuals can bring a camping chair, beach chair or pillow to sit on. Standard folding chairs should also be available. Recommended for ages 5 and up, the shows will be similar. They are open to the public and are free of charge.
For more information, contact Debra Collins, director of public relations and marketing, at 717-749-6112 or email [email protected].