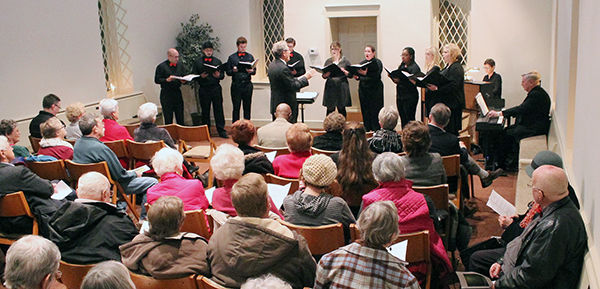 MONT ALTO, Pa. ― The Penn State Mont Alto Chorale will perform two holiday concerts, titled "Comfort and Joy," featuring songs of the season under the direction of Fred Davison, Penn State Mont Alto instructor in music, on Dec. 8 and 10. The concerts are open to the public and free of charge. Each venue is handicap accessible.
The concerts will feature new works, new arrangements of familiar carols, and songs of the season.
Dec. 8, 7 p.m., Greencastle Presbyterian Church, 57 W. Baltimore St., Greencastle. An ice cream social with complimentary Penn State Creamery ice cream will follow the performance.
Dec. 10, 7 p.m., Penn State Mont Alto campus, The Historic Emmanuel Chapel.
For more information, contact Debra Collins at [email protected] or 717-749-6112.