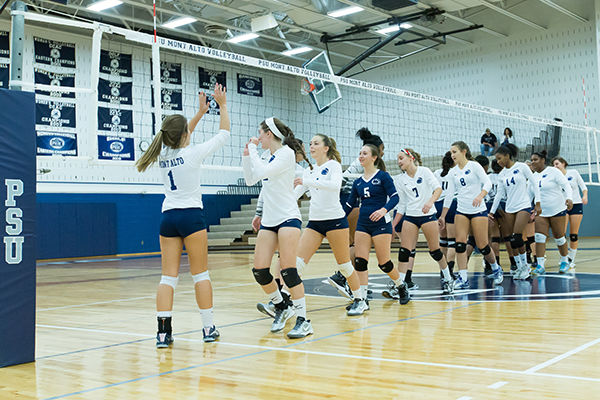 MONT ALTO, Pa. — Thirty-three Penn State Mont Alto student-athletes were named to the Penn State University Athletic Conference All-Academic Team on Jan. 11.
To claim the distinction, student-athletes must earn a minimum GPA of 3.0 during their semester of competition or own a cumulative GPA of 3.0 or greater and be at least a sophomore in both their academic and athletic standing.
Each athletic team that competed this past fall had a cumulative GPA above a 3.0 and the teams combined for a departmental wide GPA of a 3.28.
The 2017 Penn State Mont Alto PSUAC Fall All-Academic Team includes:
Cross Country
Levi Canon
Darius Carter
Matthew Eyler
Joel McEnnis
Jonathan Parsons
Mackenzie Rogers
Golf
Erika Cauffman
Dayne Conner
Owen Groft
Tom Shearer
Robert Sirk
Men's Soccer
Aby Abraham
Steve Bierbower
Ryan Caloo
Soumana Coulibaly
Omar Esquivias
Owen Gilbert
Will Gray
Nate Hall
Skyler Miller
Brendan Shannon
Patrick Torchia
Nathan Woleslagle
Yunjun Zhang
Women's Volleyball
Mariah Alvarez-Parks
Kylee Dale
Hannah Geesaman
Hannah Kauffman
Courtney Matthews
Allison Myers
Katelyn Muse
Alexis Smith
Courtney Stump
Read more about Penn State Mont Alto athletics at psumontaltoathletics.com.