Mont Alto LaunchBox hosts first of three free Entrepreneur Workshop Series for aspiring entrepreneurs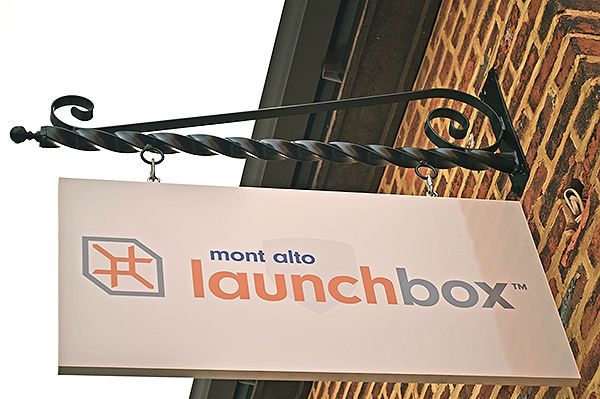 MONT ALTO, Pa. ― The Mont Alto LaunchBox, a business incubator funded by a seed grant from Penn State's Invent Penn State initiative, will offer the first of three free workshops for aspiring entrepreneurs from 6 to 7 p.m. on Feb. 22 at 40 North Second Street in Chambersburg.
"So, you have an idea for a business. Now what?" will be presented by Kathryn Gratton, chapter chair of Hagerstown SCORE (Service Corps of Retired Executives). The workshop is open to the public and free of charge. Participants are encouraged to register by Feb. 21 at montalto.psu.edu/launchbox/workshops
"Stepping out as your own boss can be overwhelming," said Gratton. "There are lots of resources available to help create a business, but what isn't often provided is how to prepare oneself."
The workshop will help individuals understand what it means to become an entrepreneur and how to get set up for success. It will also address the importance of building a support system and preparing friends and family on how they can be involved, according to Gratton.
As a nonprofit professional, Gratton says she "switches hats and roles" based on the organizations she represents, from counseling entrepreneurs for SCORE, to leading the Arts Alliance of Greater Waynesboro as its executive director, to mentoring youth for Girls Inc.
A Certified Small Business Mentor, Gratton not only mentors business owners locally and nationally but also teaches marketing courses for Hagerstown SCORE ― a volunteer nonprofit that matches volunteer business-management counselors with present and prospective small-business owners in need of expert advice. She holds her associate and bachelor's degrees in business administration from Kaplan University.
Registration is also open for two more Entrepreneur Series Workshops this spring, including:
March 22 – "Putting together a business plan," with Business Consultant Cheryl Young, Small Business Development Center (SBDC) at Shippensburg University
April 26 – "Choosing an appropriate business form," with Attorney-at-Law Tracy Ross, Keller, Keller, & Beck and President Ryan A. Stouffer, Ryan A. Stouffer C.P.A., P.C.
The Mont Alto LaunchBox provides resources and support to entrepreneurs in a free co-working space to help early-stage and more advanced startups build a sustainable and scalable business and a viable plan for growth. It is open to the Penn State community and the general public.
On March 16, it will host its inaugural micro-grant pitch competition, LION Tank ― a "Shark-Tank-like" competition ― at Penn State Mont Alto. The top two competitors will be awarded mini-grants of $1,000 to $1,500, get one year's access to the Mont Alto LaunchBox facility, and receive additional services to help launch their products into the market. The deadline to submit proposals is Feb. 28.
Registration for LaunchBox workshops, services, and proposal submissions is available at montalto.psu.edu/launchbox/apply.
Hagerstown SCORE is a partner of the Mont Alto LaunchBox along with the Small Business Development Center (SBDC) at Shippensburg University, Benjamin Franklin Technology Partners, Pennsylvania Technical Assistance Program (PennTAP), and Pennsylvania Department of Community and Economic Development (DCED).
More information about the Mont Alto LaunchBox can be found at montalto.psu.edu/launchbox. Questions can be directed to Debra Collins, director of public relations and marketing, at [email protected] or 717-749-6061.