Mont Alto LaunchBox offers third Entrepreneurship Series Workshop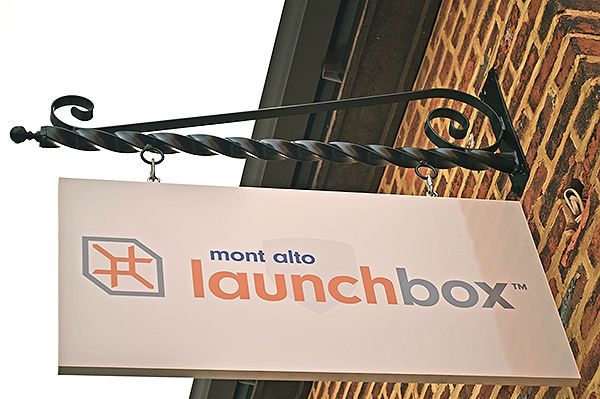 MONT ALTO, Pa. ― The Mont Alto LaunchBox, a business incubator funded by a seed grant from Penn State's Invent Penn State initiative, will offer a free workshop titled "Choosing an Appropriate Business Form," for aspiring entrepreneurs from 6 to 7 p.m. April 26 at 40 North Second Street in Chambersburg.
The workshop will be presented by attorney Tracy Ross of Keller, Keller, Beck & Ross LLC and Ryan A. Stouffer of Ryan A. Stouffer C.P.A., P.C. Participants are encouraged to register at montalto.psu.edu/launchbox.
One of the most important decisions an entrepreneur makes when starting a business is the type of legal structure for his or her company. Not only will this decision affect the business' taxes, it will also affect the type of documents required for the business, personal liability for the business, and the ability to raise money for the business.
Ross practices general law with an emphasis in litigation. She joined the law firm as an associate in 2010 and was named partner in January 2018. She is a member of the Franklin County Bar Association and Pennsylvania Bar Association, where she serves as a delegate to the House of Delegates. Additionally, she serves on the boards of the Franklin County Bar Association, Chambersburg Council for the Arts, 11/30 Network, Women In Need, and Renfrew Museum & Park and is past president of the Waynesboro Industrial Development Corporation. She received her law degree from the Penn State Dickinson School of Law and her bachelor's degree from Virginia Tech in international studies with a concentration in world politics and policy.
As president and founder of Ryan A. Stouffer, CPA, P.C., Stouffer brings 10years of experience to his clients and positions held in community organizations. He currently serves on the boards of the United Way of Franklin County and Cumberland Valley School of Music, where he is the treasurer. Stouffer is a member of the American Institute of Certified Public Accountants and Pennsylvania Institute of Certified Public Accounts. He holds two bachelor's degrees from Shippensburg University in business administration in accounting and in history.
LaunchBox is a signature program of Invent Penn State, which is a Commonwealth-wide initiative to spur economic development, job creation and student career success. Learn more at invent.psu.edu
Hagerstown SCORE is a partner of the Mont Alto LaunchBox along with the Small Business Development Center (SBDC) at Shippensburg University, Benjamin Franklin Technology Partners, Pennsylvania Technical Assistance Program (PennTAP), and Pennsylvania Department of Community and Economic Development (DCED).
More information about the Mont Alto LaunchBox can be found at montalto.psu.edu/launchbox. Questions can be directed to Debra Collins, director of public relations and marketing, at [email protected] or 717-749-6061.